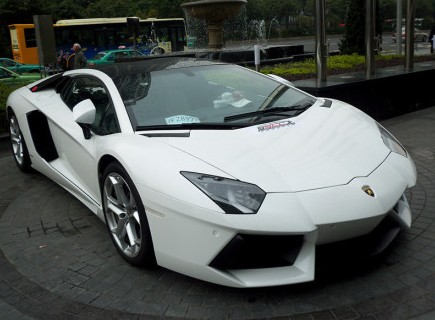 A wondrous white Lamborghini Aventador, seen in the great city of Foshan in Guangdong Province. The vehicle is brand new from the factory and still has its temporarily license behind the window. Roof, rear air intakes, mirror-poles and front splitter are in black for extra contrast. This is definitely one of the best looking Aventadores in China so far.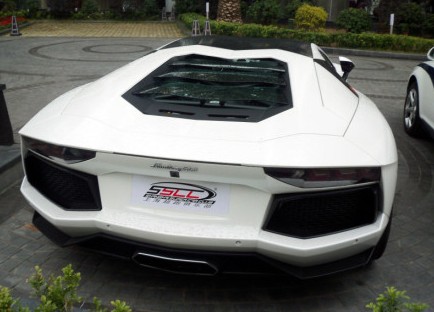 Darkened glass on rear lights! The mighty assed Lamborghini supercar comes with a fat 6.5 liter V12, good for 700hp and 690nm. Top speed is 354km/h and 0-100 is gone in 2.9 seconds. Good speed. Good money too, the Aventador costs 6.57 million yuan in China, or 1.05 million USD.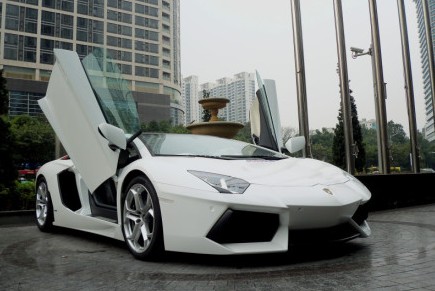 Time now for our Famous China-Lamborghini Aventador Collection™: shiny blue, with Lambo-friends, DMC LP900, crash, blue & orange, matte black,   strange alloys, with monk, too many, matte-black, with horny babes, in mustard yellow (scroll down), and one special Aventador impounded by police.