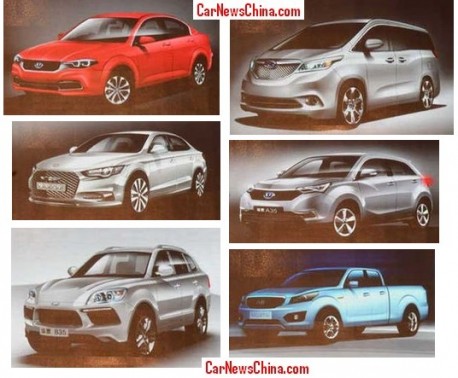 Earlier today we saw the first renderings of a new Lifan SUV. The renderings were leaked from a product presentation, which can happen to the best. But now we have the rest of the presentation, and there is much more coming! Hawtai is going completely product crazy, and most of the new cars look rather good. Here they are: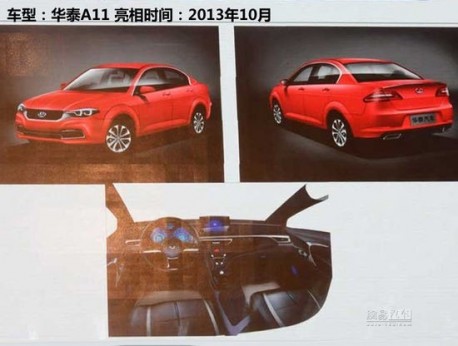 This is the Hawtai A11, a new A-class sedan that will arrive in October 2013. The A11 will be positioned between the Hawtai Lu Sheng E70 and the Hawtai B11.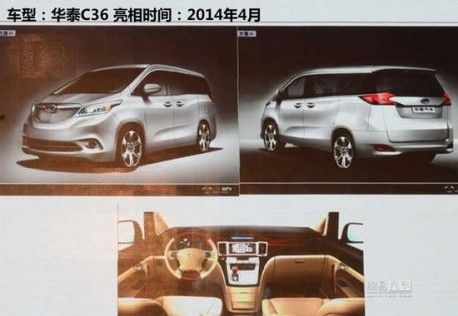 This is the Hawtai C36 MPV, a completely new vehicle scheduled to arrive in April 2014. Price will range from 150.000 to 200.000 yuan. Power will come from an updated variant of the 160hp 1.8 turbo that currently powers the B11 and Baolige SUV.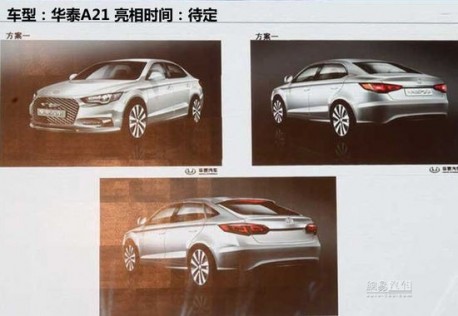 The Hawtai A21 will be positioned above the B11 and will thus become Hawtai's new flagship. The A21 will be available as sedan or hatchback, just like the Mazda 6. Power will come from a new 20. with 165hp.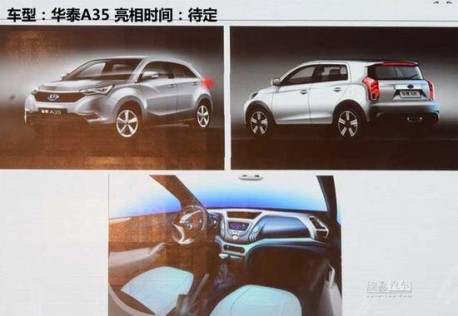 Nothing more is known about the A35 besides its name. It seems to be a rather hip crossover in Kia Soul-style, probably on the same platform as the Hawtai A25 SUV.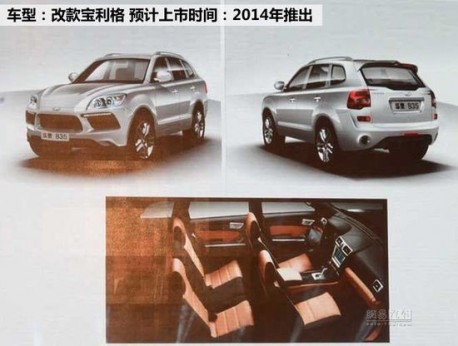 The Hawai B35 is the successor of the current Hawai Baolige SUV and will arrive in 2014. Many say the Baolige loox too much like the last-gen Porsche Cayenne. Hawtai paid attention, and designed the new Baolige to look like the current Cayenne. The very first concept for what became the Baolige was called B35 as well.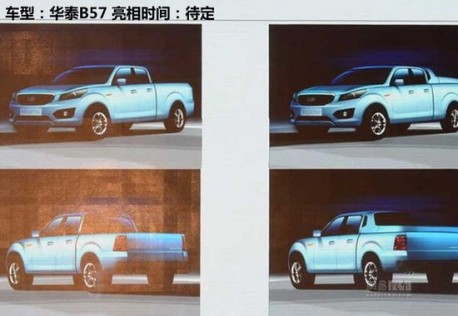 The B57 is a large and kinda trendy pickup truck with an open or closed bed. Chinese car buyers consider pickup trucks for farmers except when they are called Raptor. The B57 doesn't look 'farmer' at all so Hawtai must be aiming for the cities. No date for debut yet.
Well, the cars certainly look very promising. All look realistic enough to make it to the market in the near future.  We will be, watching closely.
Via: 163.