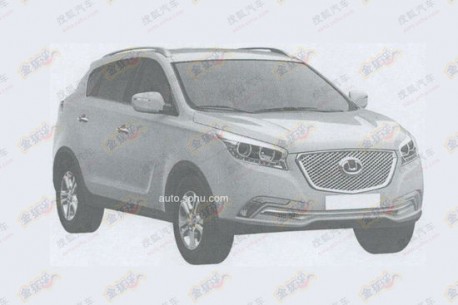 Hawtai has applied for patent on the production version of the new Hawtai A25 city SUV. The vehicle on the patent drawings loox slightly more conservative than the wilder car we saw on earlier renderings. Still, it is a good looking thing, but maybe a bit too much inspired by the Hyundai ix35.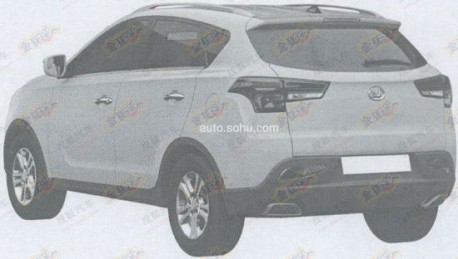 The Hawtai A25 will be powered by a new and rather interesting 1.4 turbo with 140hp or a 1.8 turbo with 160hp.
Price is expected to range from 100.000 to 150.000 yuan, which will set the A25 straight in one of the most competitive segments of the Chinese market today, competing directly with cars such as the new JAC Eagle S5, the Great Wall Haval H6, the Geely GLEagle GX7, the BYD S6 and the Ford Ecosport.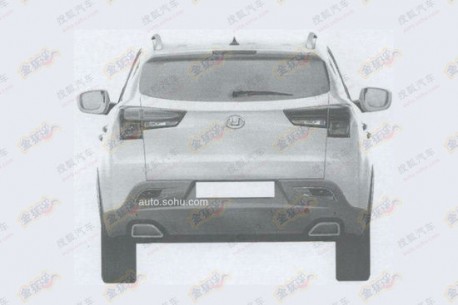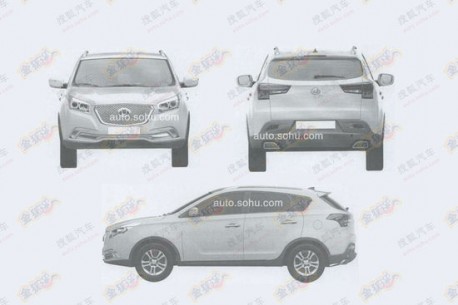 Hyundai influence most notable in side profile. Typical large Hawtai-grille up front. Back a bit bland but sporty exhaust pipes are cool.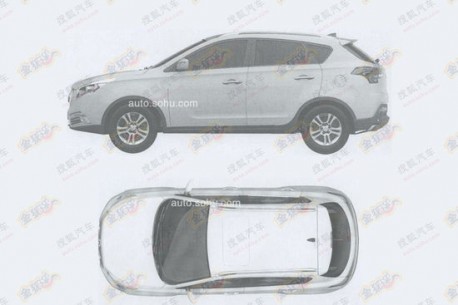 Via: Sohu.