The very first live shots of the brand new Dongfeng Fengguang mini-MPV, it will have its official debut tomorrow on the Shanghai Auto Show. The vehicle was seen on Dongfeng's yet unfinished booth on the show floor where nobody bothered to cover it up. The Fenggguang, formerly known by its codename F505, will be launched on the Chinese car market in the second half of this year.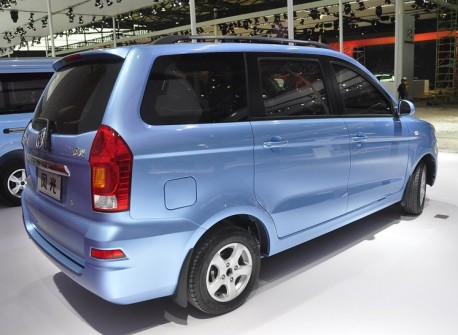 The Fengguang, meaning 'wind (of) light', will be made by Dongfeng Xiaokang, a subsidiary that specializes in light commercial vehicles. There will be two engines: a 1.3 diesel with 75hp and a 1.5 petrol with 115hp, both mated to a 5-speed manual. Size: 4365/1720/1770mm, wheelbase is 2725.
Price will range from 45.000 yuan to 60.000 yuan. The Dongfeng Fengguang is aimed straight at Wuling Hongguang which basically owns the mini-MPV segment at the moment, only slightly bothered by the Chang'an Ounuo. More competition however is on its way with the Beijing Auto Weiwang,  Dongfeng and Brilliance.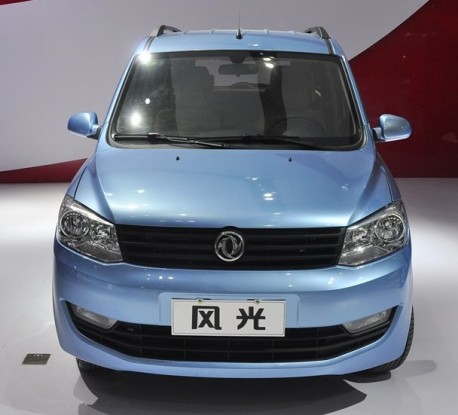 Chinese media say the front of the Fengguang looks a bit too much like the Volkswagen Touran. Well…
The market for mini-MPV's is growing fast in China, bought mostly by buyers in the vast countryside who used to drive a minivan and want something more luxurious. The mini-MPV's are also becoming more popular in the cities, especially among young families who consider the mini-MPV a more practical car than a small sedan for the same money.