This is the Hyundai Mistra, Mingtu in Chinese, a new mid-size sedan for the Chinese car market. The Mistra debuted on the Shanghai Auto Show and will hit the market later this year. The Hyundai Mistra will be made in China by the Beijing-Hyundai joint venture.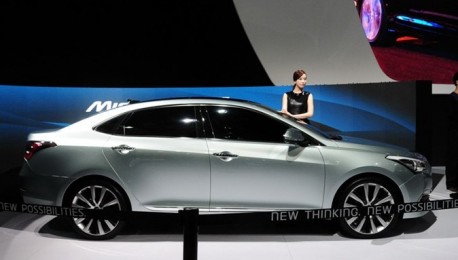 The Mistra will be positioned between the Hyundai Elantra Langdong and the Hyundai Sonata, price will range from 140.000 yuan to 180.000 yuan. Power will come from 1.8 and 2.0 four-cylinders, mated to a six-speed manual or six-speed automatic. Size: 4710/1820/1470, wheelbase is 2770.
The new sedan will compete with fine cars such as theVolkswagen Sagitar, the the Citroen C4L and the upcoming Ford Escort, all relatively small sedans with a premium look & feel.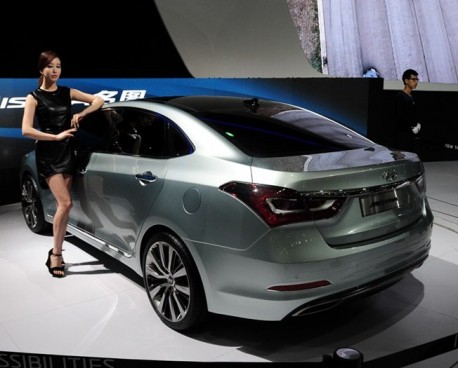 Hyundai and sister brand Kia are among the fastest growing brands on the Chinese market, taking away sales from the troubles Japanese, the French and from GM's Chevrolet brand. Hyundai has big plans for China and an excellent relationship with partner Beijing Auto Industry Corporation (BAIC). Much more to come from Korea…