The Ford Escort is back!, but only for China, where the old Escorts were never sold and the name thus means basically nothing. The Ford Escort concept sedan debuted today on the Shanghai Auto Show, previewing a new China-only family sedan that will be launched on the Chinese car market as soon as next year.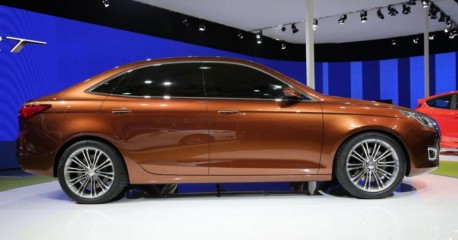 The Ford Escort will be based on the same platform as the Ford Focus Classic, the last generation Ford Focus that is still in production in China. The Ford Escort will be made by the Chang'an-Ford joint venture, the same outfit that also makes the Ford Focus Classic and the current Ford Focus.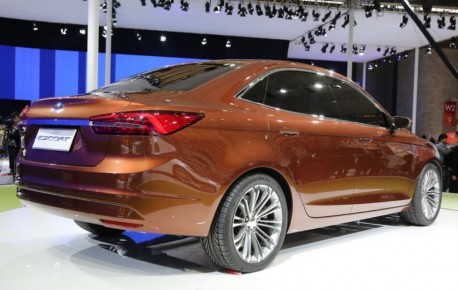 The Ford Escort will compete in the rather interesting market-segment of 'cheap mid-size sedans with a premium look & feel'. The segment is growing fast with competition coming from: the Volkswagen Sagitar, the Citroen C4L,the upcoming Honda Crider, and the soon-to-debut Hyundai Unknown. Price of the Ford Escort will range roughly from 120.000 to 150.000 yuan. Engines: 1.6, 1.8 and probably a 2.0 too.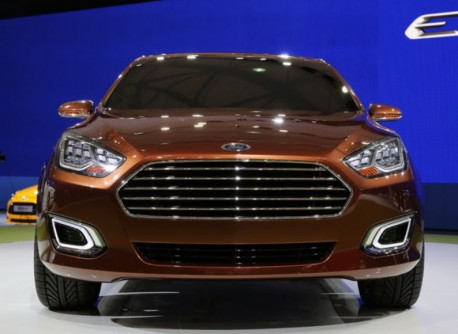 A very clean design, but not boring at all. Buyers in this particular and peculiar market segment are anyway not looking for exciting stuff, they want a reliable car of good quality with some luxuries inside. The Ford Escort loox good enough to compete…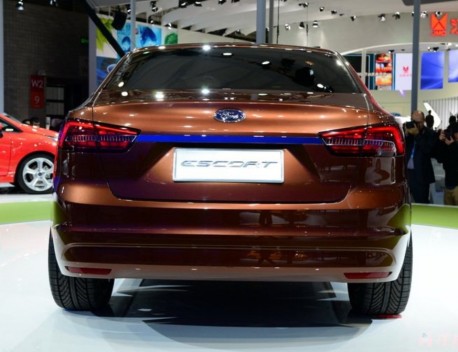 The Escort's back.