This is the production version of the BYD Qin hybrid, it was launched on the Shanghai Auto Show in China. The BYD Qin will hit the Chinese car market in June, price will range from 130.000 yuan to 180.000 yuan. The BYD Qin debuted as a concept on the Beijing Auto Show in April last year, and the production version loox almost the same.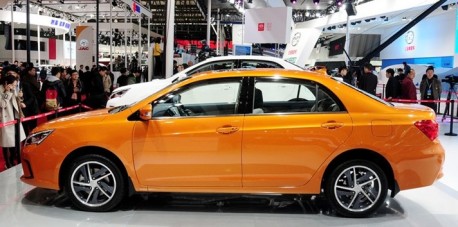 The BYD Qin is essentially is hybrid version of the new BYD Su Rui that was launched on the Chinese auto market in August. The Qin however will be marketed as a different vehicle.
The Qin is powered by a hybrid drivetrain consisting of a 1.5 liter turbo four cylinder petrol engine and an electric motor. Combined output of the hybrid system is 315 horses and 440nm, making the BYD Qin one of the fastest production hybrids in the world, 0-100 will be gone in a slick 6.9 seconds. The 1.5 turbo charged direct-injected engine poops out 165hp, the electric motor another 150. Size: 4740mm/1765mm/1490, wheelbase is 2660.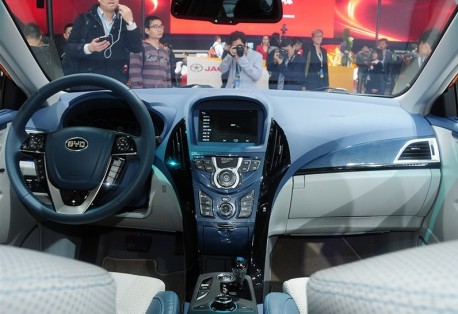 Dash very techy with shiploads of fancy buttons and two giant TFT-screens. The first screen sits above the center console and the second screen…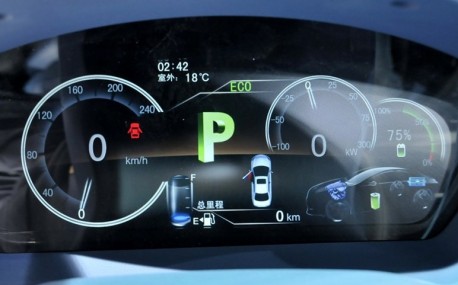 … is the instrument panel, the dials are completely digital. Fitting for a techy hybrid it might be, but all those screens and fancy graphics use a lot of electricity, which will drain the battery, so the Qin needs to use it gasoline engine more often. Fortunately it ain't a pure electric!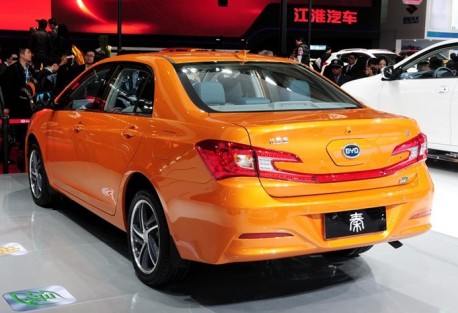 BYD showed a lotta guts by bringing this brilliantly crafted rear light units to production completely unchanged. Very good. Color on this particular car very good too. Hybrids are always white or green, as in clean, but this Qin is bright orange. A good looking car with a bit of mad, a high-tech dash, and so much power for the money; this could finally be a hybrid that actually sells.