A beautiful black Plymouth Sundance seen in heavy rain in the great city of Zhuhai in Guangdong Province. The vehicle was parked on a lot near the ferry to Shenzhen where I was hangin' around for a while. The Plymouth, although very wet, was in near-perfect condition.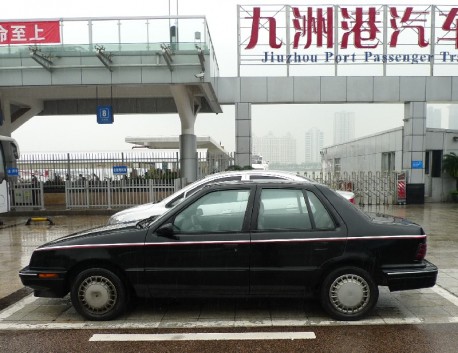 The Plymout Sundance was made from 1987 until 1994 in the United States and Mexico, where it was known as the Chrysler Shadow. There was also a Dodge-badged variant in the US which was called the Dodge Shadow. The Plymouth Sundance was never exported to China so how this fine black example, with a white-red stripe in the side, ended up all the way in Zhuhai is a mystery.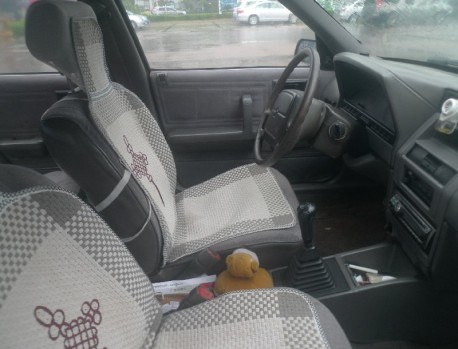 Typical late 1980's American interior with loads of cheap black plastics and simple square design. Radio is after-market. Seat covers too, a typical Chinese thingy to protect to original cloth. The interior was in near-perfect condition too, the owner of this vehicle must have a heart for the Sundance, and some cash too, because parts and expertise will be hard to find. Amazingly, this is already the second Sundance I met in China, after a less-perfect white example in Beijing.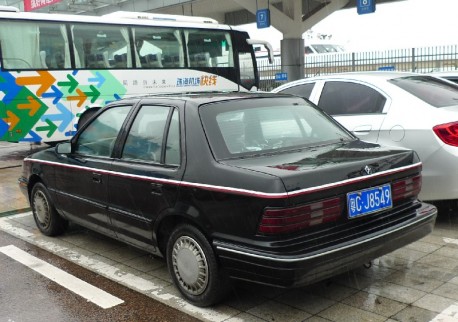 The owner must love his dance! The Sundance was available with 2.2 and 2.5 liter K-engines or with a Mitsubishi sourced 3.0 V6. Power went to the front wheels. There was no engine-badge on the car so I don't know what hides under the bonnet. The whole car however seemed pretty basic and the transmission is a manual, indicating the engine is most likely a 2.2.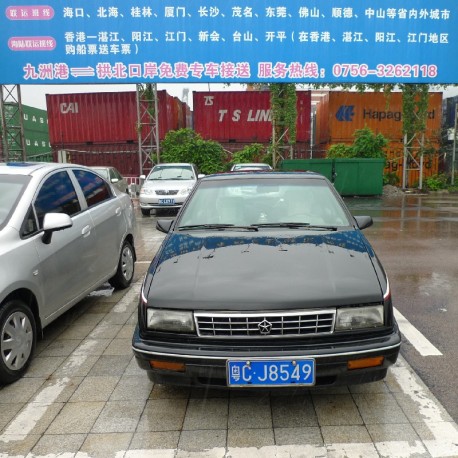 The rain continued, and I rushed back to the boat…