A wedding convoy seen outside the eastern section of the Fifth Ring Road in Beijing. The happy couple was driving a very speedy Porsche Cayman with a giant wing at the back, a fatass body kit and huge racy tires with shiny 5-spoke alloys. The Cayman was dressed up for the occasion in fake pink flowers. In front of the Porsche a Nissan Qashqai that would normally function as a camera car, filming the newly weds' car, but when I shot my pics nobody was filming anything.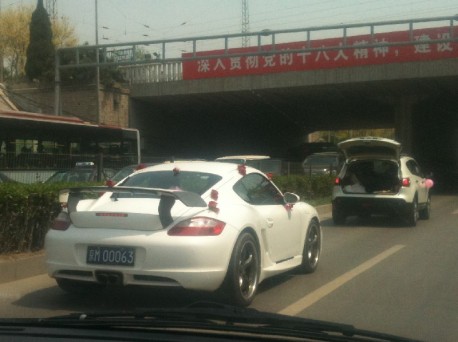 In a traditional Chinese marriage festivity the groom 'finds' the bride in her parent's house, and then takes her and the closest family to a restaurant where the rest of the family and friends are waiting to celebrate the marriage with a ceremony, lunch, fireworks and party. The whole thing starts as early as 08:00 and is usually over around 14:00. Traditionally everybody was drunk on baijiu by that time. These days however, the party is rather boring with too many young Chinese hipsters drinking water. On pics the convoy heading to the restaurant.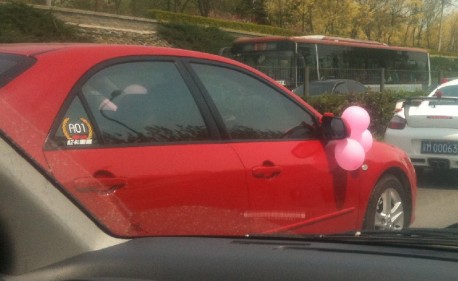 The rest of the convoy consisted of five identical first-generation Mazda 6, still made in China by the FAW-Mazda joint venture.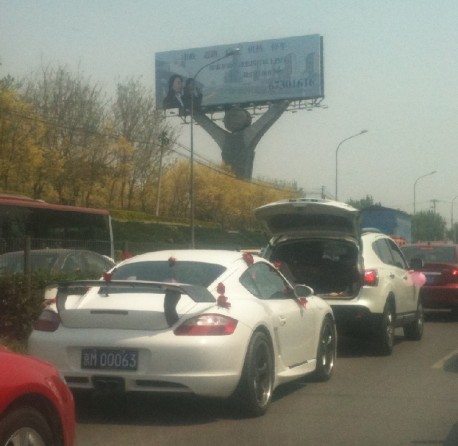 "Women hold up half the sky", Mao Zedong once famously said. Half..?