A very gray day in Beijing suddenly turned very red when this brand new Mercedes-Benz C63 AMG Coupe arrived, on a flatbed in the Sanlitun beer area. The monstrous car was on its way to the world's only AMG-only Mercedes dealer, which is located a few hundred meters away from this location.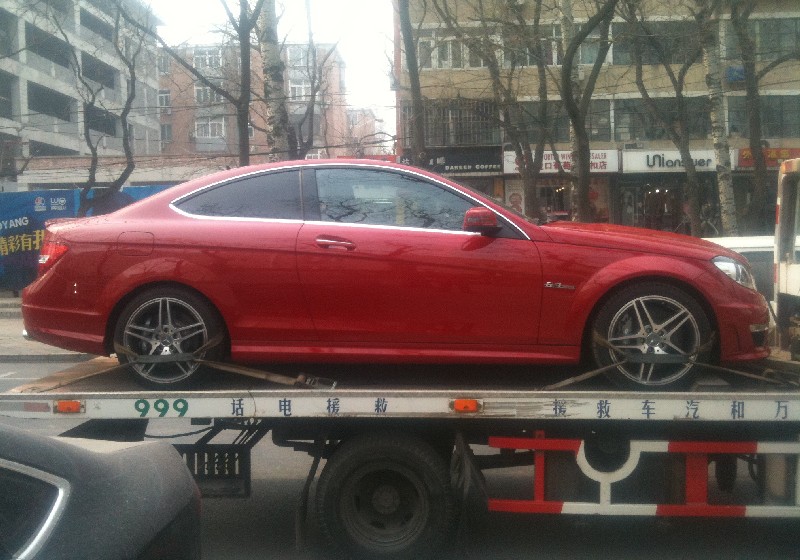 The Mercedes-Benz C63 AMG Coupe is powered by a 6.2 liter V8, good for a staggering 460hp and 700nm. Price in China starts at a steep 990.000 yuan, or 161.000 USD. Lotta money but a lotta speed. 0-100 is gone in 4.4 seconds and the unlimited top speed is 280km/h.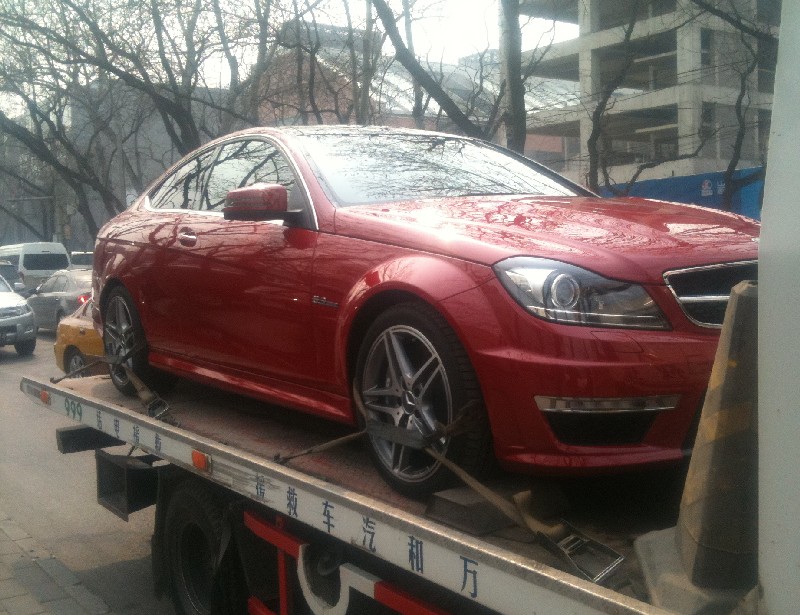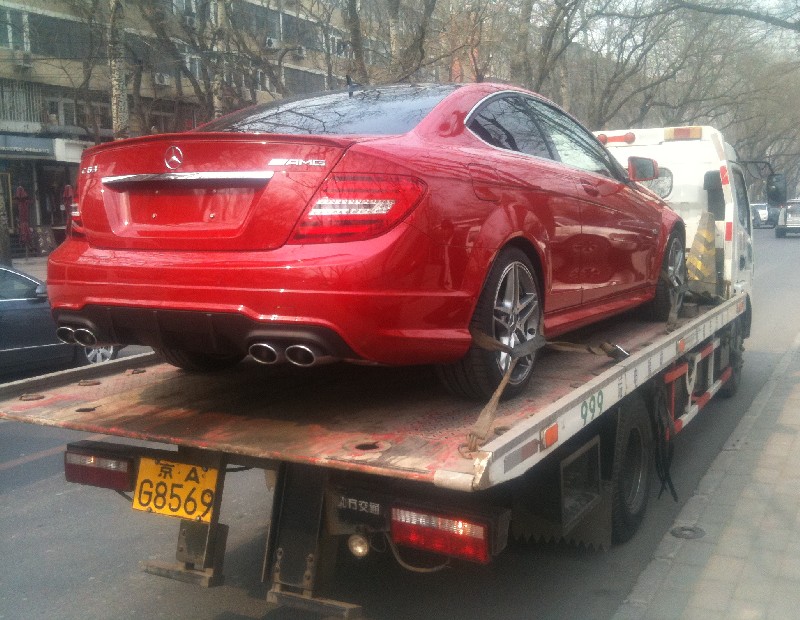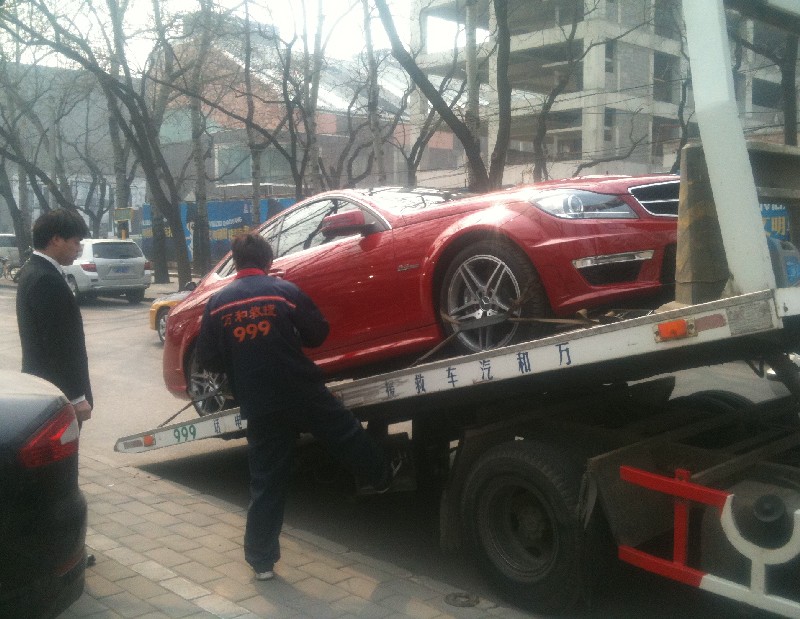 Man in black suit on the left is from AMG, he came down the road to collect the C63. He told me they sold one Coupe a week, for about 1.2 million each, including options. But the C63 sedan was still more popular, selling two each week on average.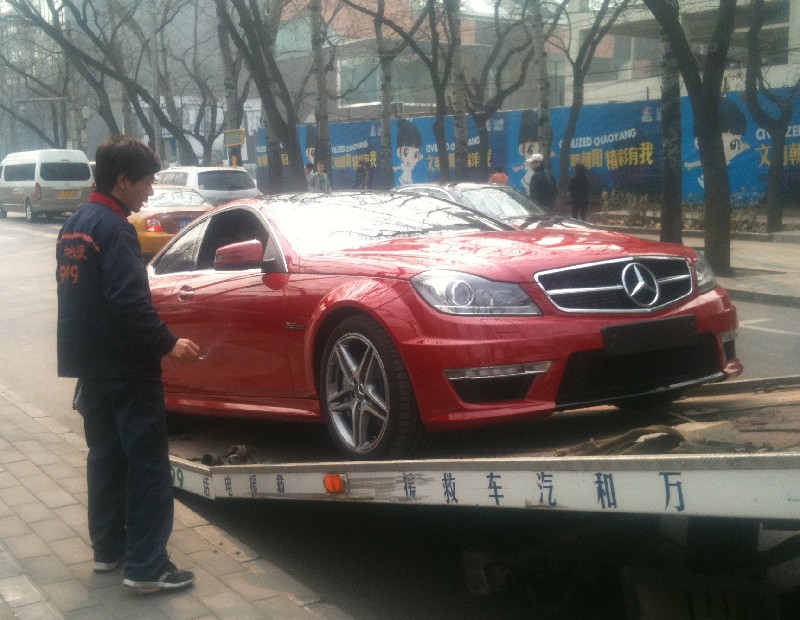 The truck driver, in blue uniform, smoked a cigarette while unloading the Benz. He cool.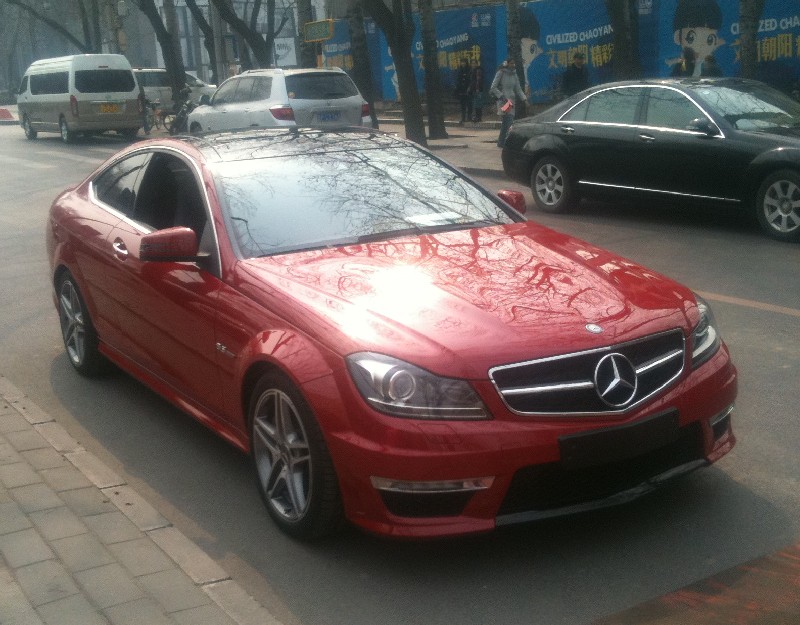 On its wheels at last.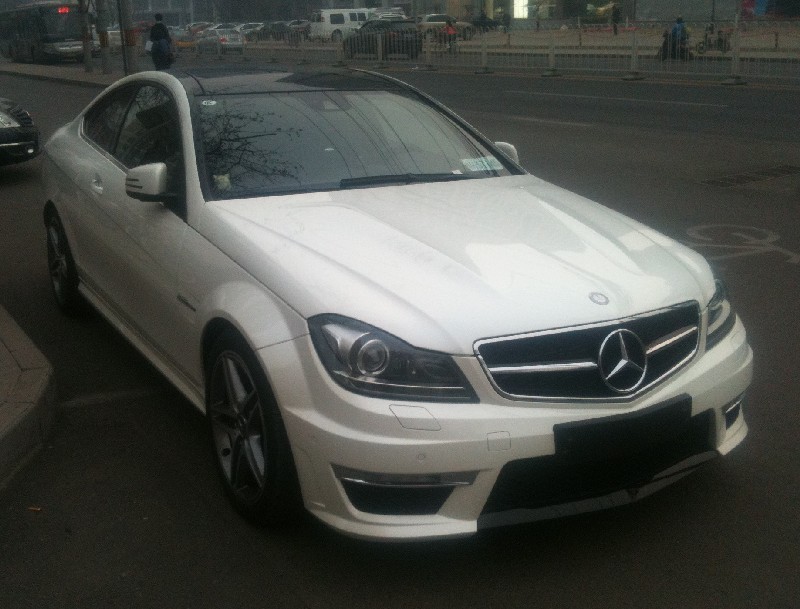 Coincidentally, that very same day I met another C63 Coupe. In white, just a few blocks away, and brand new as well.