A very pretty and very blue Jaguar XJS Convertible, seen in front of the Yanmingdao Park in the great city of Nanchang in Jiangxi Province. The owner of the speedy British sled is a member of a local supercar club. On the left a Hummer H2 in white.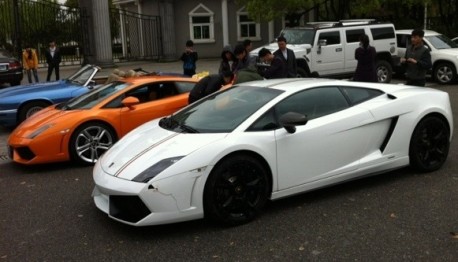 Then we have two Lamborghini Gallardii, one in orange in one tastefully in white with black alloys.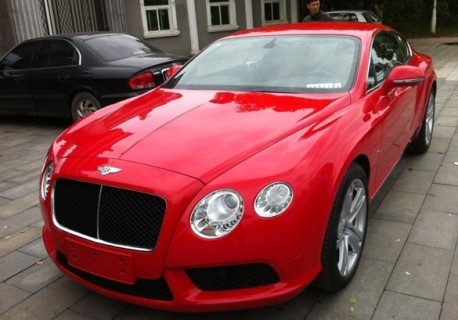 A very flashy Bentley Continental GT, brand new from the boat and still without license plates. Good color, but alloys need to be a bit more shiny to be beautiful.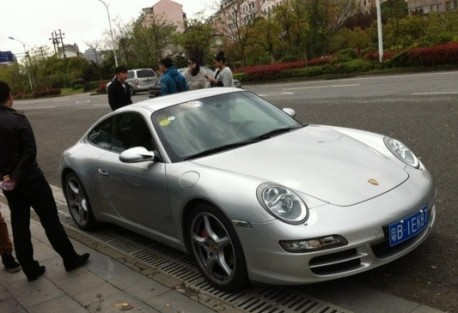 A Porsche 911 in a vague color. Is it white? Is it silver? Is it gray? No, it is boring.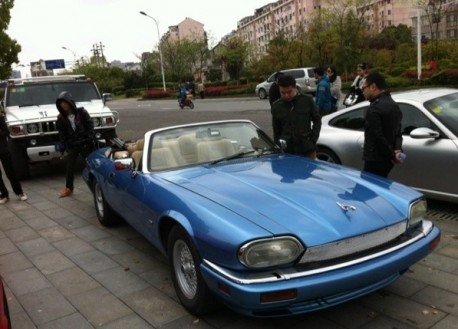 Back to the Jag! By far the best car of the club. Blue paint seems original and alloys are period after-market. The great vehicle seems to be in perfect shape, look at all that chrome shining like a happy mirror! The grille is covered by a tailor-made cloth to protect the engine against the cold Jiangxi winds.
The Jaguar XJS Convertible was made from 1988 until 1996. The blue car is a facelifted example which was made from 1991 until 1996. Buyers could choose between three engines: a 4.0 six-in-line, a 5.3 V12 and the mighty 304hp 6.0 V12. The Jaguar XJS was never officially exported to China and thus a very rare car to see.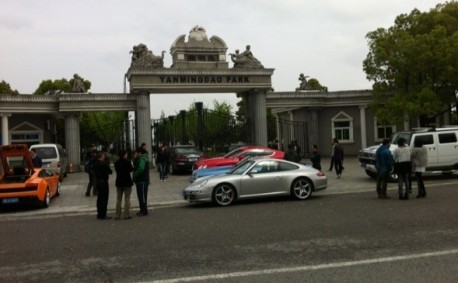 Hangin' round the Yanmingdao Park…