A very beasty BMW 3-Series Coupe, seen on a parking lot in front of the Worker Stadium in Beijing. The fine vehicle has been wrapped in shiny blue, sucking the light out of the rest of the square and, apparently, also sucking the air out the tires of a beige Porsche Panamera.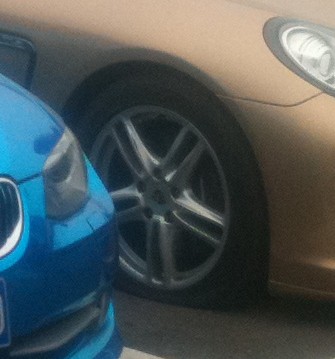 Oi!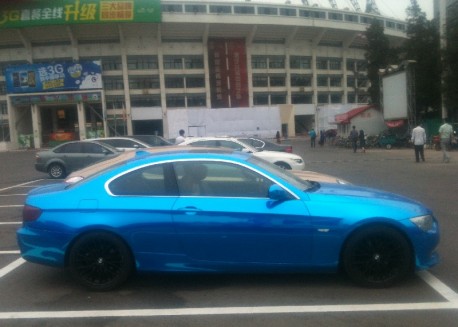 The wrap was of the highest quality and extended correctly to the bumpers and mirrors. Chrome was left alone for contrast. Black alloys would normally be very cool but black doesn't go to well with shiny blue. Chrome-colored alloys would have been a better choice.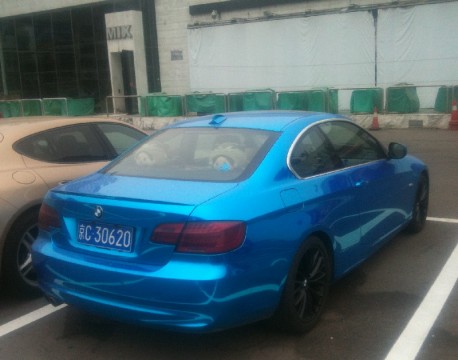 Beautiful wrapping work there at the rear bumper! The BMW 3-Series Coupe is imported into China, unlike the base BMW 3Li sedan that is made locally by the Brilliance-BMW joint venture. Earlier on we met a Coupe in baby blue and a Convertible in matte orange.