Spy shots of a lightly camouflaged new Mercedes-Benz S-Class at a Mercedes dealer in the great city of Qingdao (hello Ashley!) in Shandong Province. The new Mercedes-Benz S-Class will officially debut in China on the Chengdu Auto Show in September, and it will be launched on the Chinese car market in October. Mercedes can't hardly wait to start selling the biggest Benz, Only two days ago we saw another S arriving in China by air.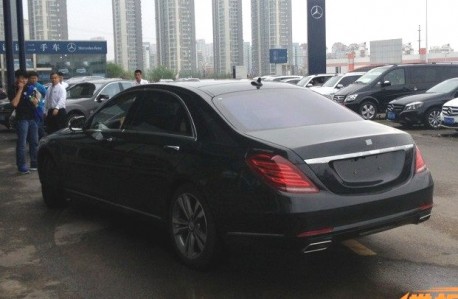 The vehicle on pics is a S400L hybrid with a 3.0 V6 combined with an electric motor, good for a combined output of 333hp. China will also get the S350 BlueTec and the S500. The AMG versions will become available sometime next year. The Pullman, which will try to compete with Rolls-Royce and Bentley, will debut in China in the second half of 2014.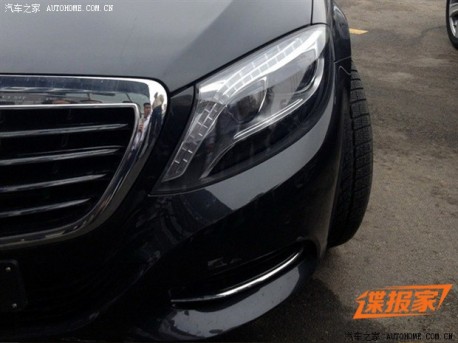 Big chromed grille will be appreciated in China.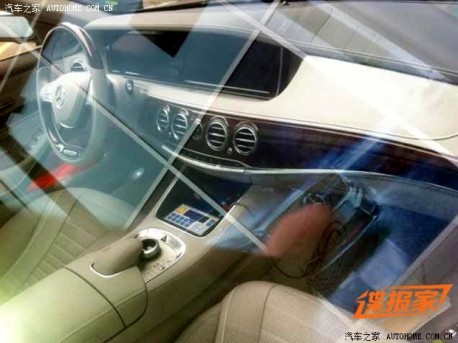 Testing equipment in front of controller.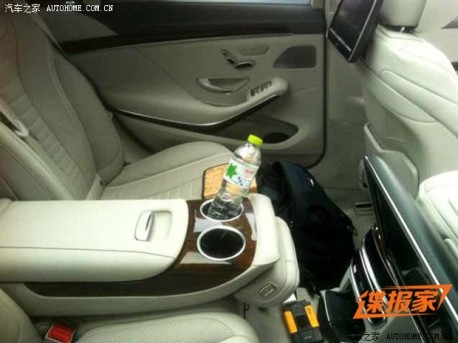 More testing equipment below armrest. We don't know what Mercedes is testing exactly, but it likely has to do with optimizing the set-up of the mighty S for Chinese road conditions.