A very speedy Porsche Cayman, seen late at night in central Beijing by reader Andreas, thank you for the pictures! The Cayman is painted in a pearl-sorta white, and made very pretty by a fatass body kit, beautiful black alloys and best of all a giant wing at the back.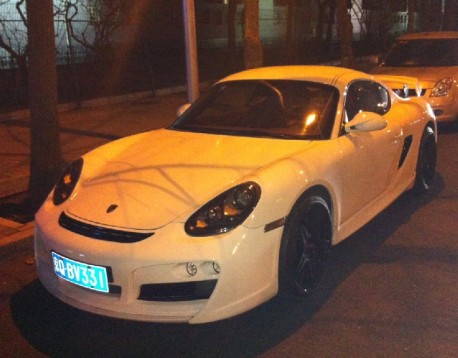 Body kit includes a new front bumper with mean looking little lamps. Front lights blacked out for extra speed. The vehicle is kinda similar to a Cayman wedding car we met further outside town about a month ago, but this example here is even more extreme.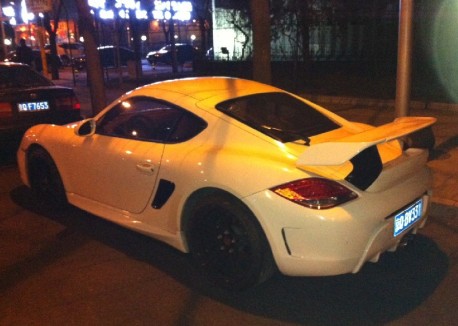 Another look at that giant of a wing. The Porsche Cayman is the fourth most-popular Porsche in China, behind the Cayenne, Panamera and 911. Price in China starts at 687.000 yuan or 112.000 USD. Time now, for our Famous China-Porsche Cayman Collection™: matte-lime green, wedding car (as above), white with black alloys, 911, matte black, and pink.