Here we have a black tricycle, seen in the capital Beijing, thinking it is an Audi. But it isn't. This indeed is a Feilu Junma FLRG, made by Fulu Motor of of Dezhou city. Earlier on we saw a Feilu Junma FLA1 tricycle dressed as a BMW. It seems nobody wants to admit riding a Fulu Motor Feilu Junma.

We wonder why not. Check the aircon and the cloth hanger. All very innovative.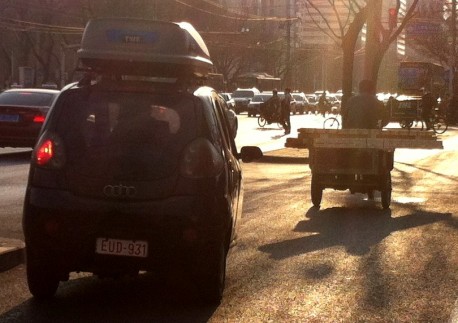 The Feilu Junma FLRG is design-wise inspired by the Geely Panda hatchback. Interestingly, this particular black example had a large ski box on the roof. Beijing got a lotta ski resorts up north, but can this FLRG go up mountain? Well, an Audi could…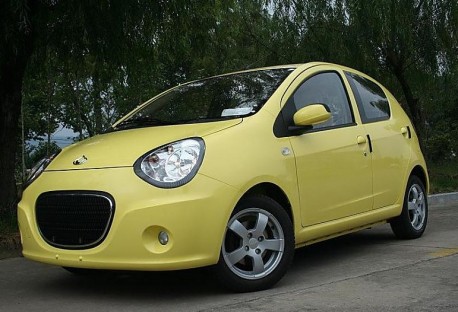 The Geely GLEagle Panda. Price starts at 39.800 yuan and ends at 62.800 yuan. Engines: 1.0, 1.3 and 1.5. Price for the FLRG starts around 10.000 yuan in retail, or  1600 USD.