The MG6 is a fine little sportback but for some fine is not good enough. Here we have an MG6 dressed as a BMW 530Li. The work has been done very well. A BMW grille, BMW headlights, BMW wheel covers, and even a BMW-boring brown color.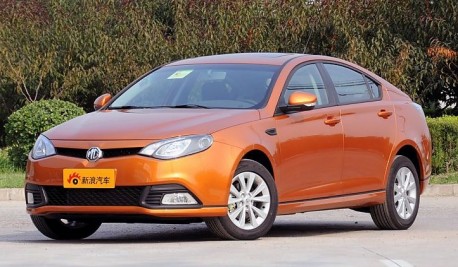 The MG6. Price starts at 126.800 yuan and ends at 192.800 yuan. Price of the Brilliance-BMW 530Li starts at 559.600 yuan, a lotta money more…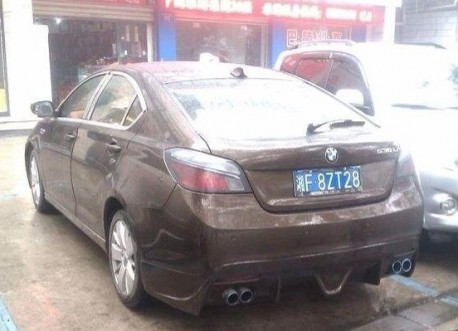 BMW badge on the back loox very real. The designer of the kit went a bit off the BMW script with the giant diffuser and the twin-double exhaust pipes. The idea of changing an MG into a BMW is not completely mad. The Germans owned the then Rover Group, including MG, from 1994 until 2000.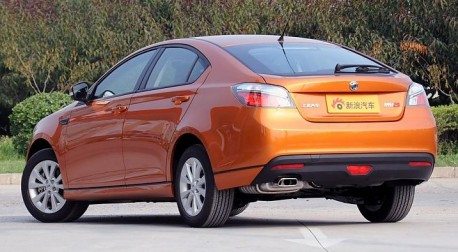 MG6.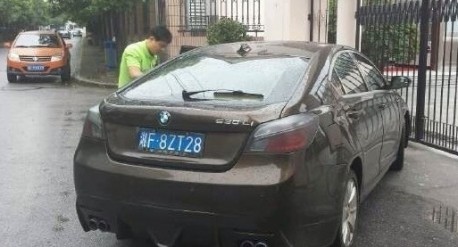 Yez, it's an 530Li! Kits like these are very common in China and can be installed at any car modification shop. Earlier on we saw similar examples: Beijing Auto E into Benz B, Brilliance H530 into 320i or 523i, Shuanghuan SCEO into a BMW X5, and BYD S6 into a Lexus RX350.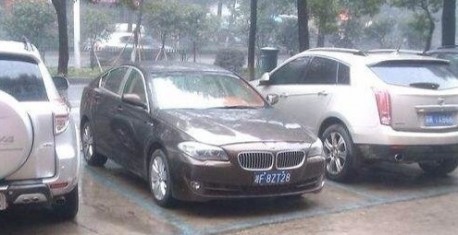 At ease next to a Cadillac.