The superb Soar Rolls-Royce Phantom, seen on the Yan'an Elevated Highway in the great city of Shanghai by reader 'Tom in Shanghai', thank you very much for the pictures! The Roller is made by a Chinese company called Qingdao Soar Automobile from Qingdao in Shandong Province, and this is the top of the bill long-wheelbase variant, painted in gold and fitted with fake British license plates.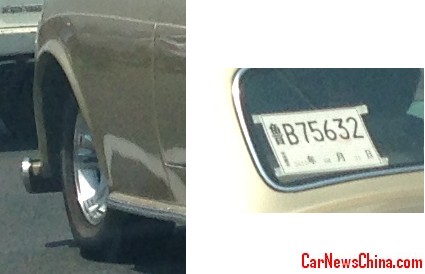 The front wheels loox very racy. Behind the rear window a temporarily license plate issued in Shandong Province, indicating this Soar drove the more than 1000 kilometers from Qingdao to Shanghai. Must have been an adventurous ride.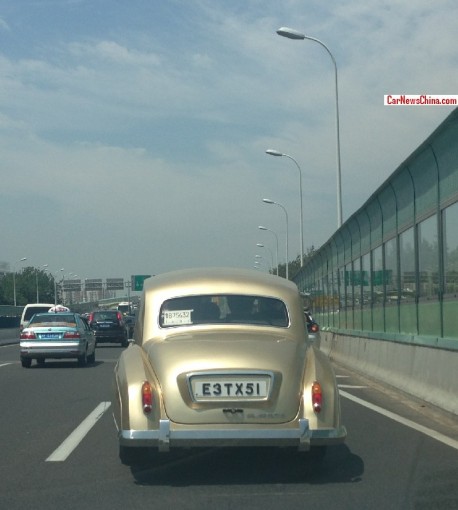 It seems very real from the back. The Soar Rolls-Royce is inspired by the 1961 Rolls-Royce Phantom. The body is made in-house at Soar and bolted on a stretched Great Wall SUV platform. Power comes from a China-made Mitsubishi 2.4 four-cylinder with 135hp and 200nm. Price starts around 250.000 yuan or 40.000 US dollar. Soar, wary of copy rights and such, doesn't call it a Rolls-Royce but settled for 'classic style wedding car'.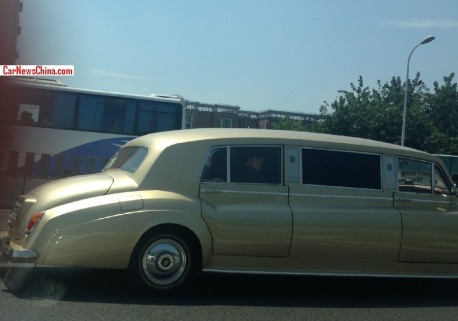 The long-wheelbase variant is a giant car, longer even than the Maybach 62. Size: 6900/1920/1750, wheelbase is 4800 and weight is 2090kg. Wafting along…