A very speedy first generation Audi S8 sedan, seen in the Beijing Tuning Street here in the Capital. Fortunately, the Audi was as stock as it was when it left the factory, even the five-spoke alloys are standard. The first generation (D2, Type 4D) Audi A8 was made from 1994 until 2002 and the mighty fast Audi S8 arrived in 1996. The vehicle in Beijing is an early pre-facelifted example that was only made in from 1996 until 1998.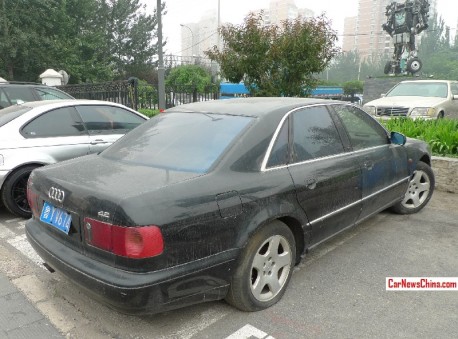 The car didn't look very well-maintained, even abandoned, which would be a very sad thing! One of the rear wheels was deflated and the body looked incredible dirty. But it still had its license plates on, which means there is at least somebody around who owns the thing.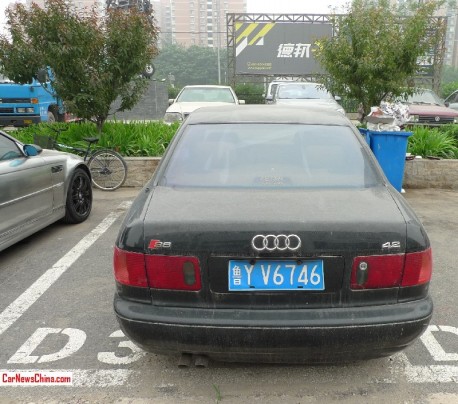 Not D3, this is a D2. E46 M3 on the left side. Shandong Province license plate. The first generation Audi S8 was powered by a big 'n bad 4.2 liter V8 with 335hp and 340nm, good for a delimited 265km/h top speed and 0-100 was gone in 6.8 seconds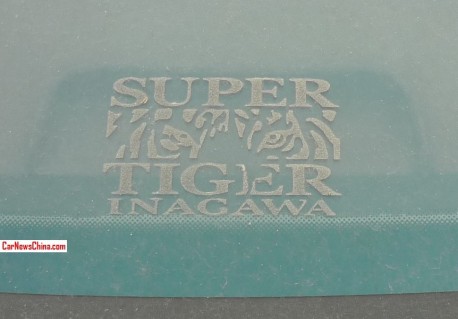 A mysterious sticker on the rear window. 'Super Tiger Inagawa' seems to refer to a special sporty sort of petrol marketed in Japan by Esso in the late 1990's. If you know more, please let me know in the comments.