An extremely beautiful and extremely rare R107 Mercedes-Benz 560 SL convertible with hard-top, seen on the Beijing Tuning Street here in the Capital. The R107 SL-class was made from 1971 until 1989. This particular car is a US-spec example with quad headlights and rubber extensions on the bumpers.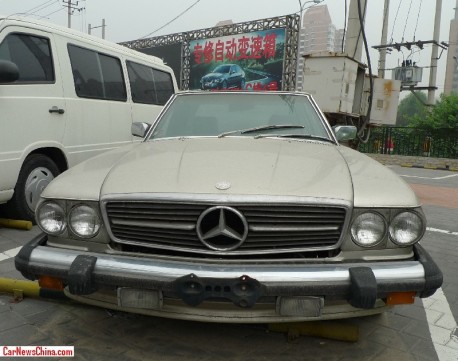 The 560 SL was only made for the US, Japanese and Australian markets. It was produced for only three years, from 1986 until 1989. The 560 SL was powered by a beast on an engine, a 5.6 liter V8 with 227hp and 389nm. The extra rubber on the bumpers was necessary to comply with the strict safety requirements of the U.S. National Highway Traffic Safety Administration, requirements that made many a beautiful European car very ugly, but thankfully things are not too bad on this Benz!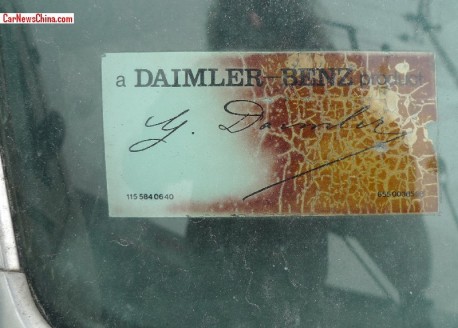 Sticker on the windshield, signed by none other than the good Gottlieb Daimler (1834-1900), one of the founders of Daimler Motoren Gesellschaft (DMG, which later became Daimler-Benz AG, which later became Daimler AG, and which owns Mercedes-Benz. Having a new car signed my a very dead man seems a questionable marketing technique.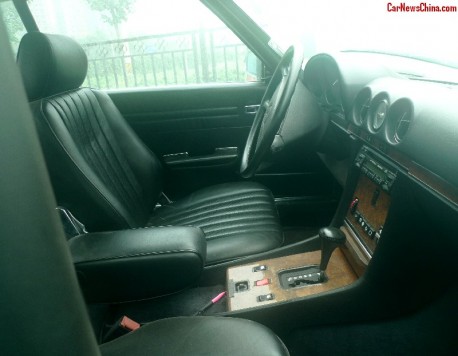 The interior was in very good shape. Wood still shiny and plastics still firm. Leather a bit worn-out but some good maintenance will fix that. Even the floor mats are period! Transmission is a 4-speed automatic, there was no manual available on the mighty 560. Radio-CD player is sadly after-market.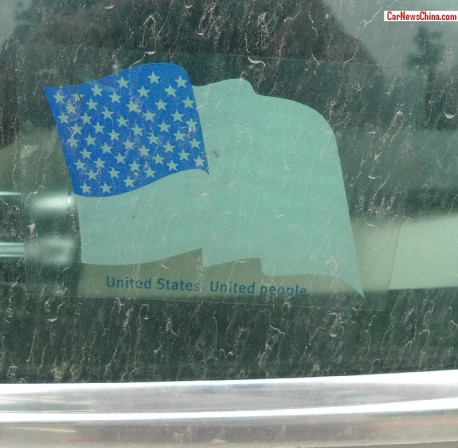 Sticker on the small-side window. 'United States United People'. I cannot say for sure what it is about, it might have to do something with a 1980's US protest against Apartheid in South Africa. If you know more, please let me know in the comments.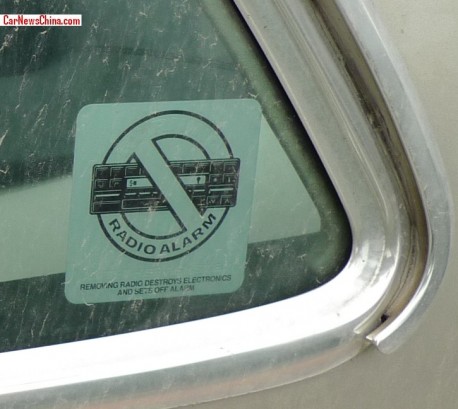 "Removing radio destroys electronics and sets off alarm", showing a picture of the original radio-cassette player.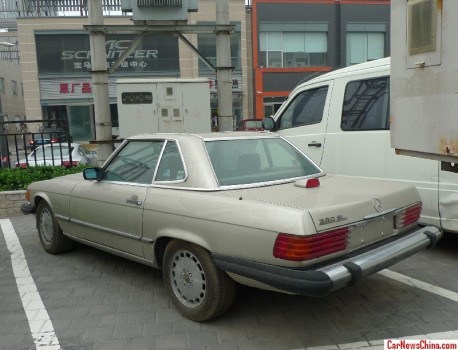 Timeless design still loox brilliant today! The exterior seemed all right. One of the front tires was deflated. No rust but dirty and dusty. No license plates and no Chinese insurance stickers, indicating the vehicle isn't used very often. The body panels looked very smooth, not a single scratch to see.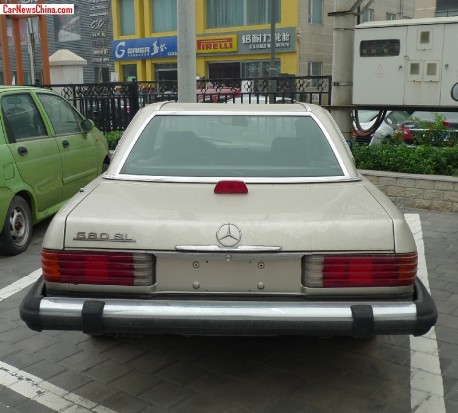 Maintaining this great Benz in China will not be easy. The R107 was never sold here so parts will be very hard to find, especially for the rare 5.6 liter engine.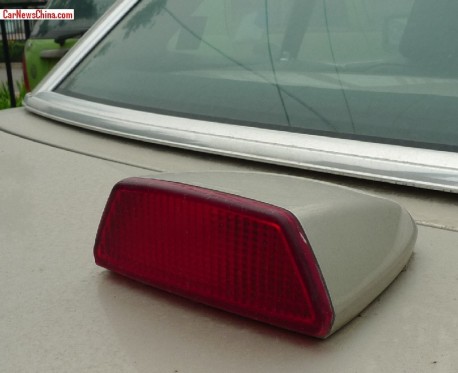 This extra brake light is another, and unexpectedly beautiful, result of the U.S. safety requirements.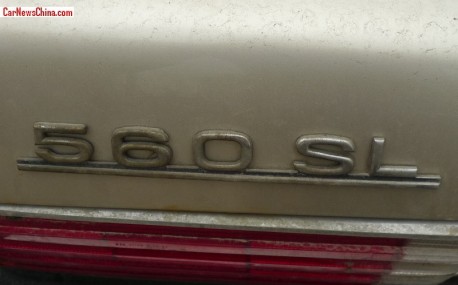 The 560 SL, first-ever R107 we see in China. May she ride for a many long years more!