A monumental manic Brabus 60S sedan, seen in the great city of Shanghai by reader Chiprdan, thank you for the pictures! The license plate reads R9999, and that is by far the best plate we have seen on any 60S in China, '9' being a lucky number in Chinese culture, associated with long lasting life and the mighty Chinese emperors of the ancient dynasties.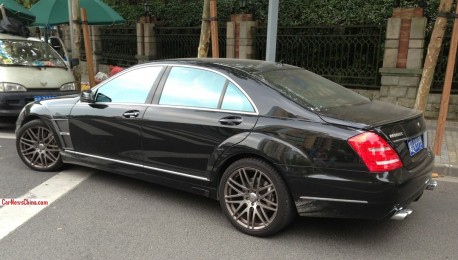 The Brabus 60S is a brutal beast based on the Mercedes-Benz S600. The engine is enlarged to 6.3 liter for an hyperblasted output of 730hp and 1100nm. Top speed is 340km/h and 0-100 is gone in only 3.8 seconds. The Brabus 60S was launched on the China super car market in late 2011, current price starts at 2.99 million yuan or 488.000 USD. Lotta money, but lotta speed.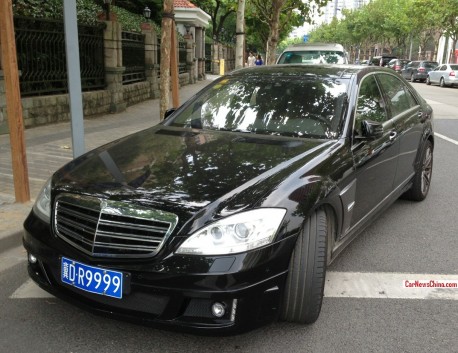 Tires alone can destroy street, and probably Shanghai.