A very white and very dusty Mitsubishi 3000GT, seen in the great city of Xiamen in Fujian Province by reader Pinut187, thank you for the pictures! The Mitsubishi 3000GT was a speedy Japanese sportscar made from 1990 until 2001. It was called Mitsubishi GTO in its homeland but not in the rest of the world where Mitsubishi was afraid to piss off Ferrari.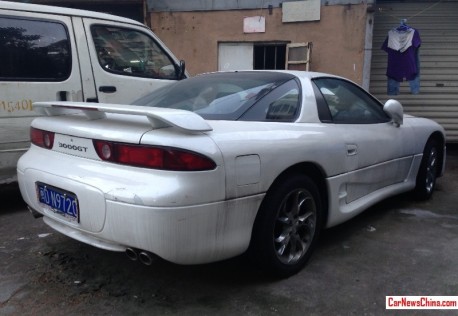 The Xiamen car seems to be in near-perfect condition, it just needs a good clean up. The 3000GT was never officially exported to China so seeing one is a very rare feast. We met only one other example in China; a metallic-green car in Jiangmen, and we also met one Dodge Stealth which was the 3000GT's American sister.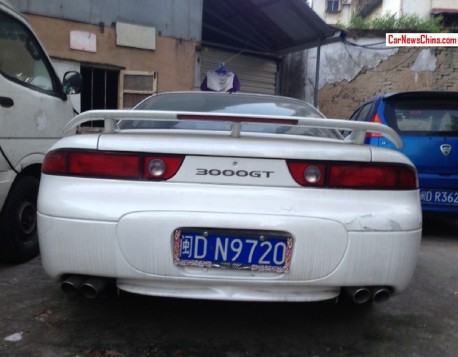 The base 3000GT was powered by a 3.0 V6 with 220hp, but for many that was not fat enough. Mitsubishi speeded up things considerably with the 276hp GTO MR and the 321hp four-wheel drive VR-4. This great white example in Xiamen has the 3.0 V6. Big wing was standard!