A very rare Tongtian Glow hatchback, seen in the great city of Xiamen in Fujian Province by reader Pinut187, thank you for the pictures! The Tongtian Glow, or Tongtian Geluo in Chinese, was made from 2004 until 2007 by the Jiangbei Machinery Plant in Jilin Province in north east China. The Glow was not a great success and quality was reasonable at best, so seeing one today is very special, especially so far down south.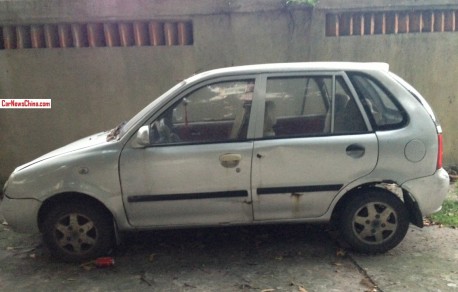 In 2005 Jiangbei was absorbed by Jiangnan Auto from Henan Province. The Tongtian Glow was based on the Suzuki Alto that was also made by Jiangbei under license from Suzuki, that car is still in production today as the Jiangnan TT. Production of the Glow ended in 2007 when Jiangnan was bought by Zoyte Automobile.
In early April 2010 spy shots appeared from a brand-new Tongtian Glow that was developed by a company called Jilin Tongtian. The new Tongtian was expected to debut at the April 2010 Beijing Auto Show but sadly never appeared.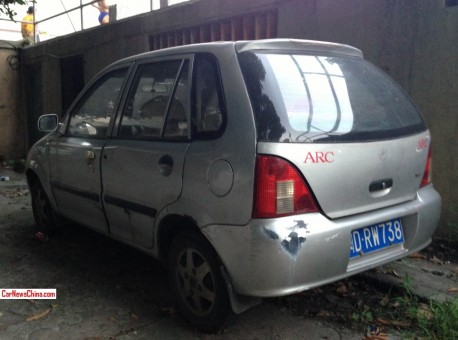 The good Glow was powered by a 0.8 three-cylinder that came straight from the Suzuki alto, it pooped out 52hp and 63nm, good for a 130km/h top speed. Later on in its life the Glow was also available with a bigger 1.1 4-cylinder with the same power, 52hp, but slightly more torque, 83nm. Interestingly Tongtian claimed a lower top speed for the 1.1, only 120km/h, likely  caused by the extra weight of the larger engine.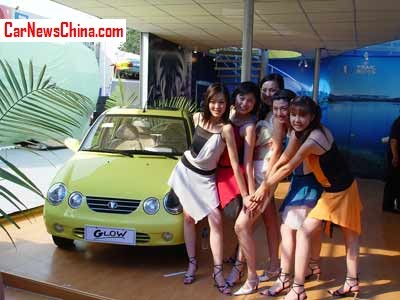 A brand new Glow with five hot chicks, back in the days…