Today in China Car Girls a super shiny Chrysler 300C with two super shiny girls, seen on a rather local tuning show in the great city of Nanjing in Jiangsu Province. The Chrysler is a well-known Bling machine in China, going to all the parties, I met it earlier on a tuning show in Beijing.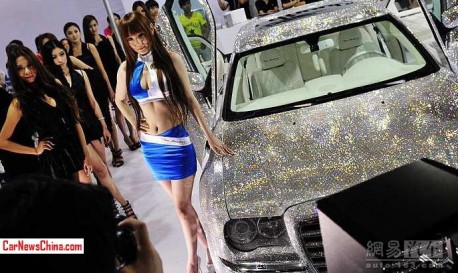 There are two sets of babe in the pictures. One set is dressed in black, standing on the left and right, a bit far from the car. The other set is dressed, well barely, in blue, standing on the left and right, very close to the car. The latter set is more interesting because girls close to cars are good and blue goes better with Bling than black…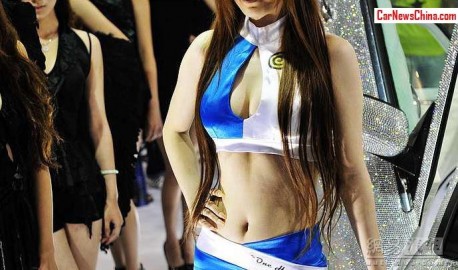 … as this photo clearly proves.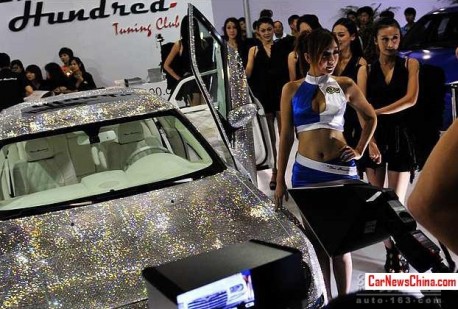 Sadly we couldn't get a close up of the other blue-clad girl.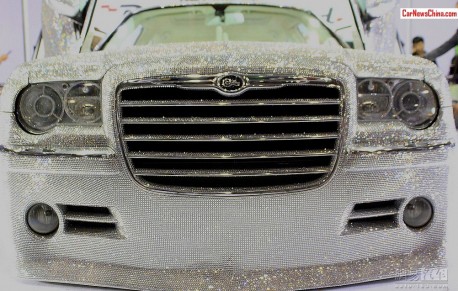 As it happens, I recently met this monster in Beijing again, on the Beijing Tuning Street where it was parked out in the open, and sadly without babe. Soon later some pics of that encounter!