It has been a very busy Friday here in Beijing, a cold and dark day and I had to be on the road for many hours. Now, back home, warm, but a baby cries. Time for Bling!, and we got us a very good one. This is a extremely blinged Chrysler 300C seen on the China International Auto Parts Expo (CIAPE) in Beijing.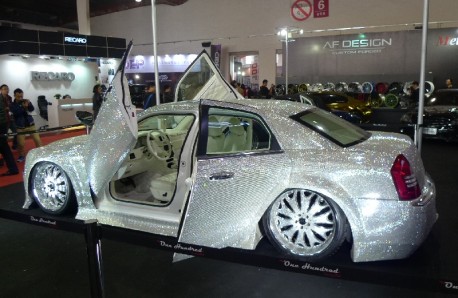 This beautiful madness is created by a local tuning company and they truly created a brilliant work of art. Most striking are the zillions of plastic crystals that are glued all over the extended bodywork. The vehicle has been lowered to the ground, fitted with gigantic 21inch wheels and a custom made interior. And of course there are the doors. Lambo up front, suicide at the back; this Chrysler is one heck of a pimpmobile!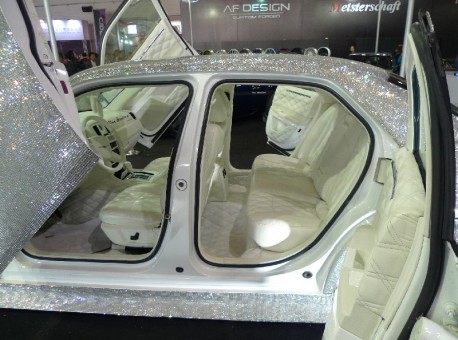 White leather, even on the floor and all-over the dash.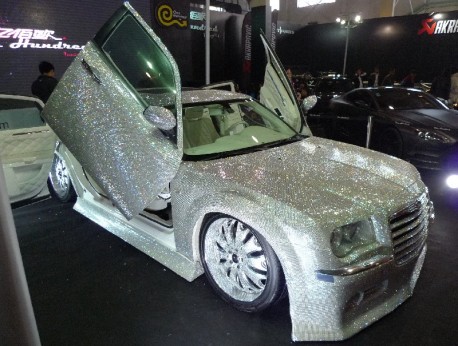 One day, Bling will get us all. Check bumper!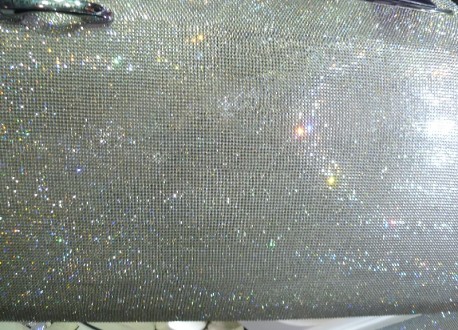 A close up from the door. I say, start it up and hit the Ring.