Another brutal super car wedding in China, this time in the great city of Shanghai. The traffic jam starts with at least six Rolls-Royce Ghosts, all in black and all dressed up with fake plastic flowers.
It has been a while since we last saw a true super car wedding. Sometime over 2012 the practice became frowned upon with many sour souls saying flaunting wealth in such an extreme way wasn't cool and such. Well, debates on morality aside, we like to see more super cars!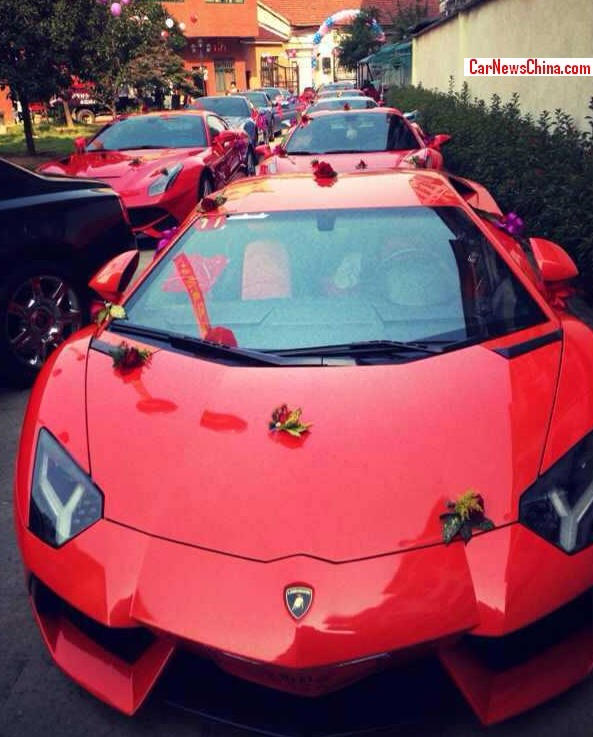 A eye killing Lamborghini Aventador, and the flowers make it actually look more scary.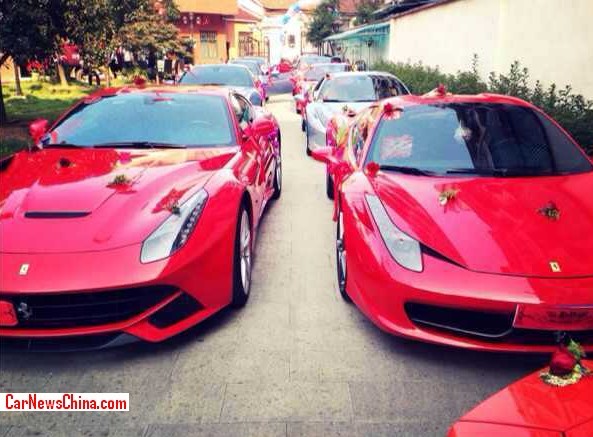 A still rare Ferrari F12berlinetta on the left, and an extremely common 458 Italia on the right. Flowers don't look right on Ferrari's, emphasizing  their feminine side a tad too much. Waiting behind in the jam are several other Ferrari's and a lone Aston Martin.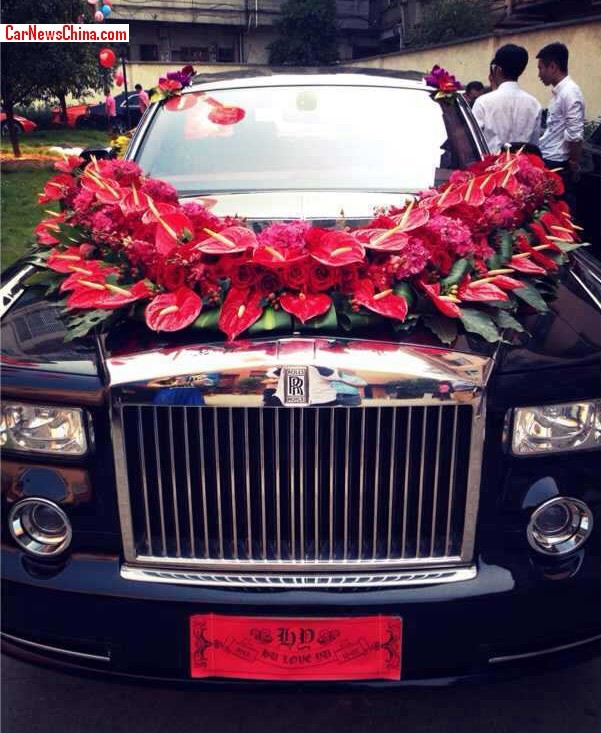 The happy couple got a Rolls-Royce Phantom with a giant bouquet, which wouldn't look out of place on a freshly dug grave, on the bonnet. Happy marriage!