An extremely speedy Mercedes-Benz S65 AMG Wald Sport Line Black Bison Edition, seen on the Beijing Tuning Street in the east of the Capital. The Wald Sport Line Black Bison Edition is a totally tuned sled based on the W221 Mercedes-Benz S65 AMG. The result is, as always with Wald, very impressive.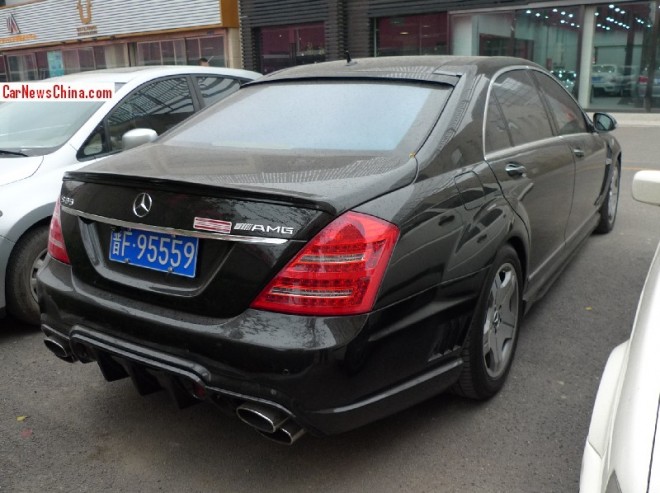 The Sport Line Black Bison Edition comes with a fatass body kit, a huge diffuser, stapled twin-exhaust pipes, 21inch tires with bespoke 5-spoke alloys. Carbon fiber roof-spoiler is rather subtle for Wald, sitting almost unnoticed high up the rear window. Wald doesn't do engine tuning so this S is likely stock, which means power comes from the giant 6.0 liter twin-turbo V12 with 604hp and a manic 1000nm.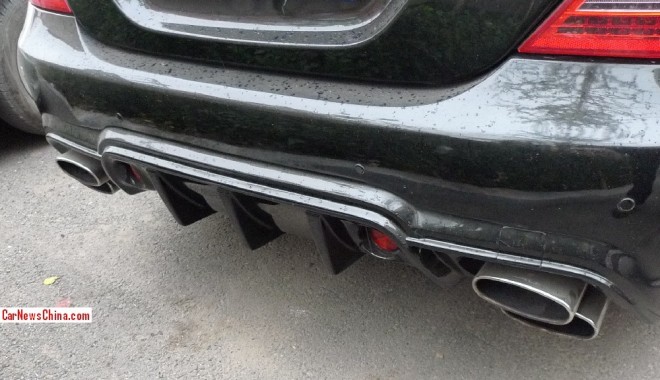 Wald International is a mad Japanese tuner with great love for the S-Class. Earlier on we met a C63 AMG Black Bison on the streets of central Beijing.