A very stealth BMW X6, seen in a faraway suburb in east Beijing. The brilliant Bimmer was wrapped in a matte black 'carbon fiber' wrap, and further sexed up by matte gray 10-spoke alloys and a incredible fatass body kit consisting of a giant front bumper, side skirts, and an even bigger rear bumper with a diffuser.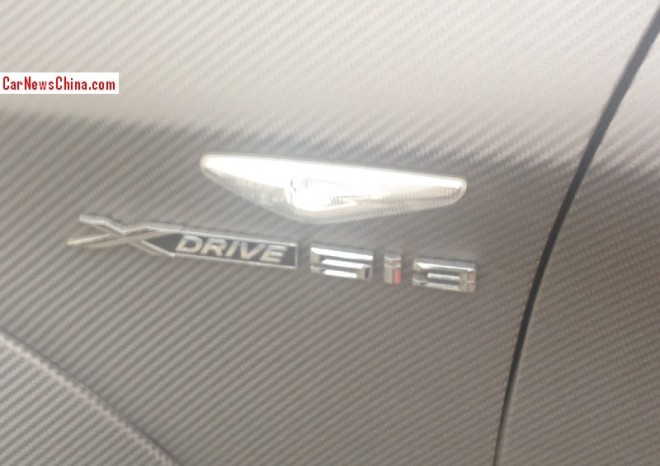 The wrap is a work of art and the wrapper and artist. Perfectly applied over the whole body, and the 'fibers' seamlessly continue over the various panels. The badge however is a bit strange. The correct way to say this type is 'xDrive35i', not '5i3'. A repair gone wrong, me think.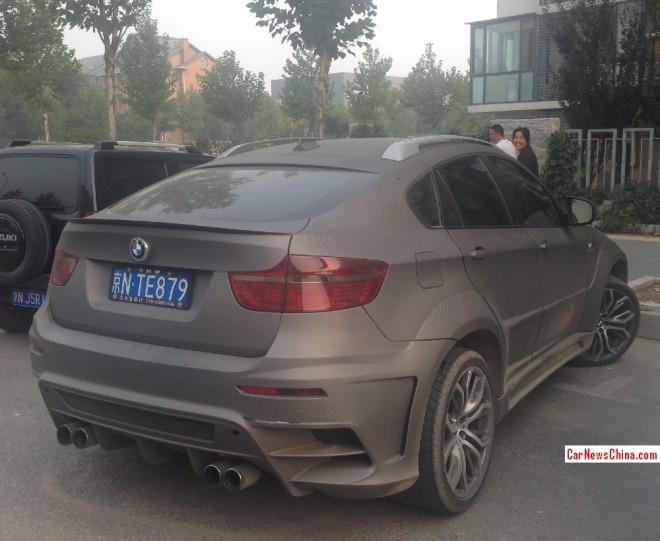 That rear bumper is bigger than many a car. Even the winglets on each side are wrapped top and down. The diffuser is flanked by twin-exhaust pipes that stick aggressively into the air. Great BMW! The BMW X6 is imported into China. Price starts at 1.06 million and ends at 2.06 million yuan. The xDrive5i3 xDrive35i is powered by a twin-turbo 3.0- six-in-line, good for 302hp and 400nm. It sure will need all those horses to push all that extra plastic around!
Time now, for our Famous China-BMW X6 Collection™: shiny blue, matte red, lime-green, in gold, silver & lime-green, and a Hamann Tycoon in matte-black.