A big black Maybach 62S, seen in the great city of Shenzhen in Guangdong Province by reader Daniel P-F, thank you for the pictures! Wealthy Chinese car buyers have never understood why Mercedes-Benz decided to kill the Maybach brand. They loved it, and were willing to pay shiploads of money to own one.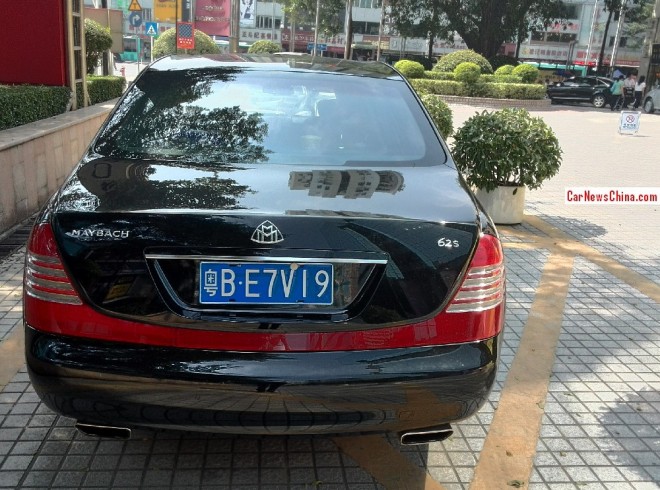 It seems Mercedes-Benz has belatedly realized the value of the Maybach name, as recent reports indicate the name will be used on top-spec variants of the 2014 Mercedes-Benz S-Class. That would make more sense in China than 'Pullman' which (almost) nobody knows about.
Interestingly this particular 62S has blue license plates, meaning it is registered as a passenger vehicle. Most 62Sses in China have yellow license plates because they are so long they are automatically qualified as trucks. The exact rules however differ per province.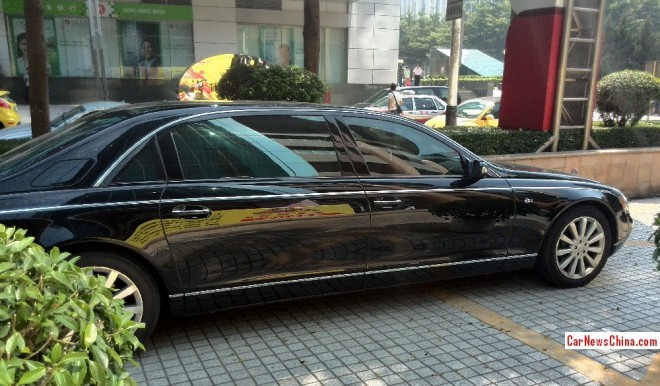 The mighty Maybach 62S is 6.2 meters long for a space-like space in the back, enough room there for a wild Chinese party. Power comes from a monster 6.0 liter twin turbo V12, good for 603hp and 1000nm. When still new the 62S was priced at an atmospheric 12.9 million yuan in China, or 2.11 million USD. Lotta money, but lotta Mercedes.