A very flashy Chevrolet Cruze sedan, seen in the far east of Beijing. The good Cruze was wrapped in a purple Pink wrap, and further sexed up by a low riding suspension, 20 inch wheels with shiny alloys, darkened windows, and black Chevrolet badges.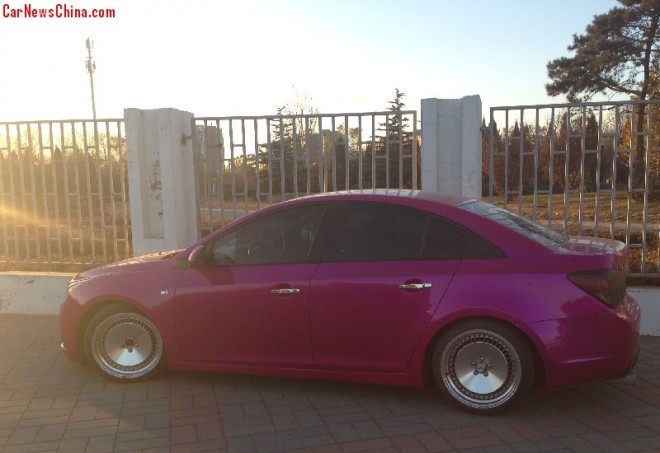 The wrap was of the highest quality and neatly covered the bumpers and mirrors. The door handles were done in chrome for contrast, matching the color of the alloys. Rear lights were darkened as well. A brilliant combination of a car, and especially of a Cruze. Approved!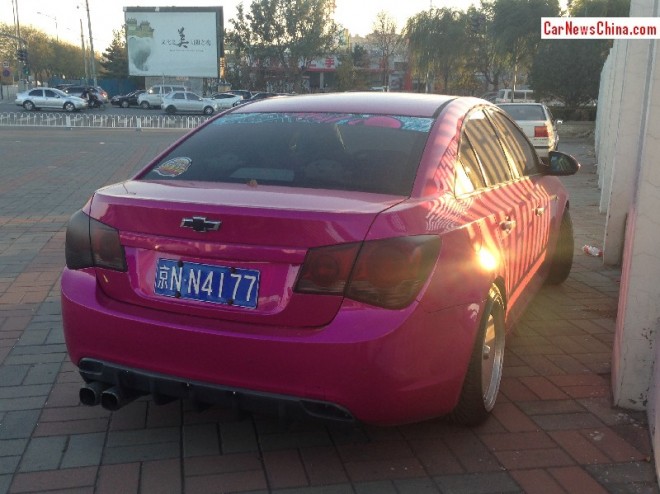 The Chevrolet Cruze is made in China by the Shanghai-GM joint venture. Price starts at 108.900 yuan and ends at 159.900 yuan. Engines: 121hp 1.6, 184hp 1.6 turbo, and a 147hp 2.0. The Cruze is sadly not too popular for tuning, we only got a small collection: very pretty, body kit, matte black and an M in orange.