A massive Dongfeng tanker truck crashed in the side of a Bentley Flying spur, late at night in the great city of Chengdu in Sichuan Province. The bang was so powerful that the Bentley hit the barrier. Fortunately, nobody got hurt. The driver of the Bentley was a woman, seen here in the middle of the photo, wearing a leather beige bag.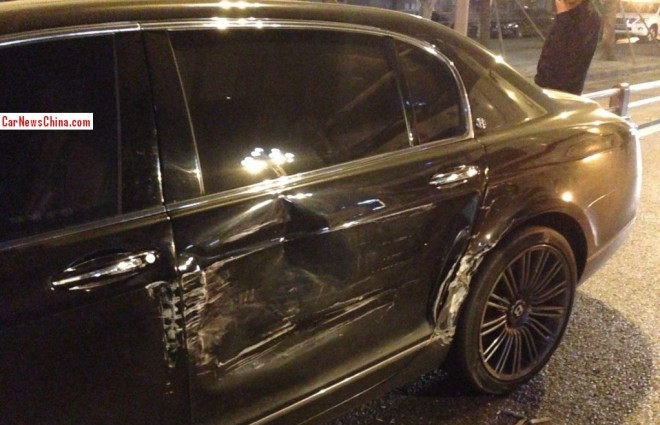 Extensive damage to the door. A brand new Flying Spur costs 4.1 million yuan in China ($667.000), and repairs are famously expensive. This particular car is the rare Bentley Continental Flying Spur Speed China that was priced at 3.98 million yuan or $568.000 when it debuted in 2010. Note exchange rate, the yuan is moving up faster than a Bentley can speed.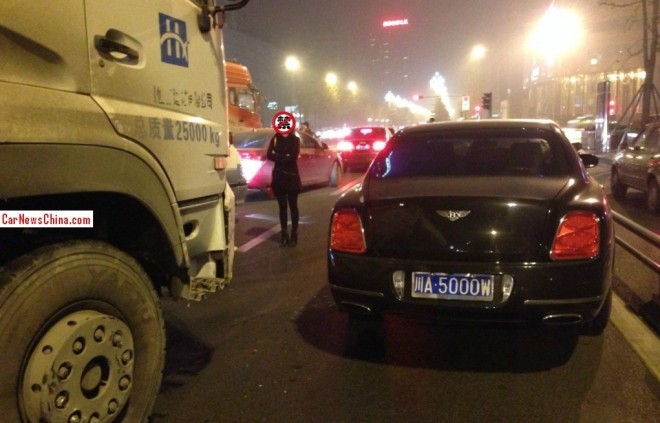 Woman cannot be identified. Note non-standard license plate. The Flying Spur is a popular car in China when it comes to crashes. Earlier on we saw one kissing a Chery, and one with another truck.
---