The very first Pagani Huayra has arrived in China. The purple super car was Spotted in China in front of a hotel in the great city of Chongqing. The Pagani reportedly belongs to the owner of the hotel who also has a speedy Ferrari F12berlinetta wrapped in matte gold.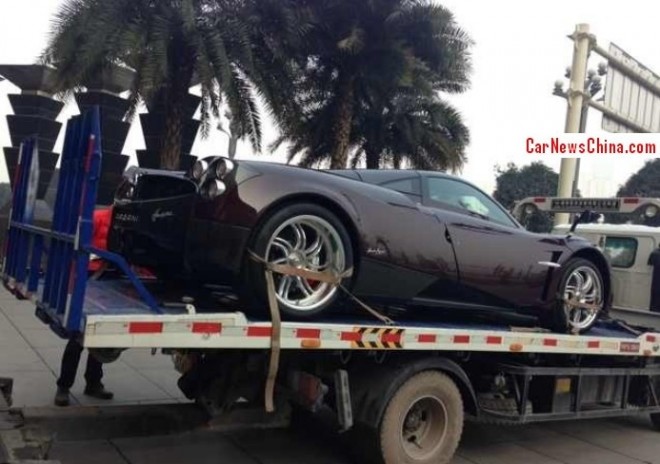 Interestingly, the Pagani Huayra hasn't been officially launched on China yet. The owner must have found another way to get his super car in country, likely via the misty gray-market channels that connect Chinese super car buyers with sellers all over the world. The Huayra will officially debut in China on the April 2014 Beijing Auto Show. Price will start around 40 million yuan or 6.58 million USD.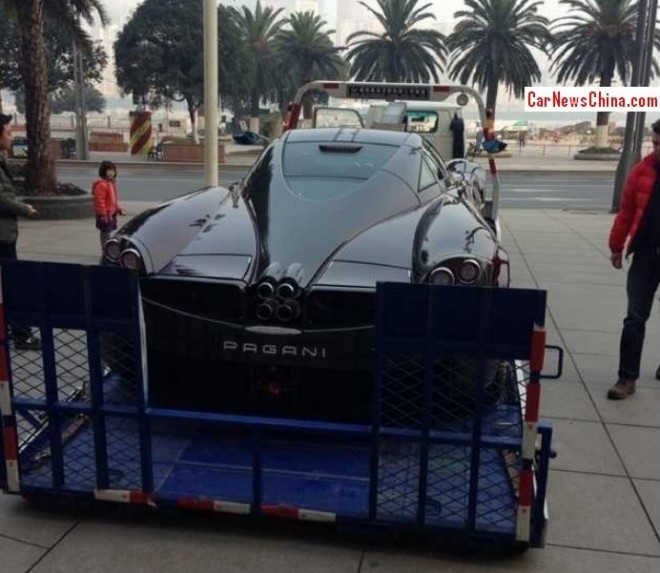 The Pagani Huayra is powered by a twin-turbo 6.0 liter V12 AMG engine, good for 720hp and 1000nm. Top speed is 372km/h and 0-100 is gone in 2.5 seconds. Chongqing will never be the same with this monster car in town…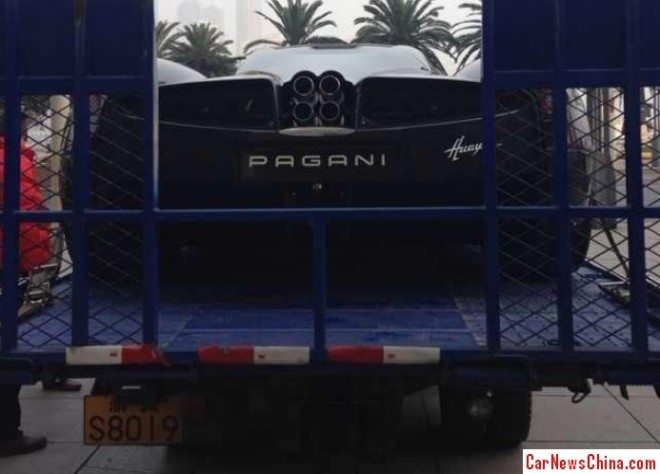 Let her out!
---