A beautiful black Mercedes-Benz C63 AMG Black Series Coupe super car, Spotted in China in a super car shop in the Beijing Tuning Street. The Beast is painted in shiny black and made even more beastly by giant racy wheels with 10-spoke matte black alloys and fat red brake pads.
The C63 AMG Black Series Coupe was a hard core variant of the hard core C63 AMG Coupe. It debuted in January 2012 and sales in China started in March 2012. Mercedes-Benz only made 800 examples and how many made it to China is unknown. This black beauty is the very first example we meet in country.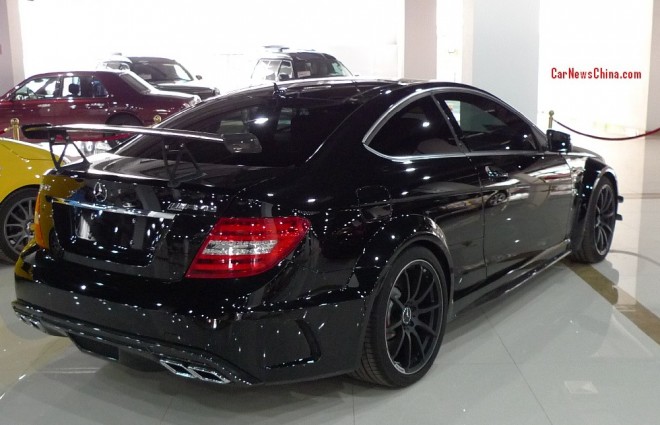 The Black Series was powered by a 6.2 liter V8 with 510hp and 620nm, good for an unlimited top speed of 290km/h and 0-100 is gone in 4.2 seconds. Speedy black Benz! This particular car was for sale for 1.98 million yuan or 326.000 USD. On the steep side, as a standard C63 AMG Coupe costs only 990.000 yuan. Still, there is no Benz as good as a Black Series.
---