New spy shots of the BMW i8 testing in China. The test car was seen in central Beijing by reader Dominik H., thank you for the pictures! This particular BMW i8 has been roaming the streets of the capital for a while. Earlier on met it in the suburbs and on another location in town.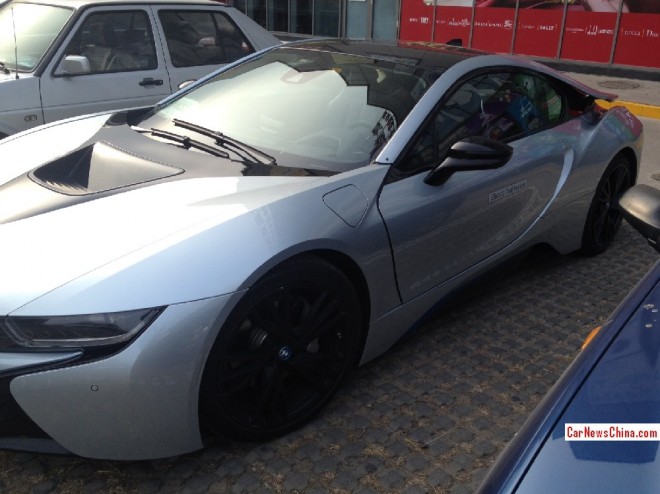 The BMW i8 will be launched on the China car market in early 2014 and BMW apparently wants to make sure it behaves well on Chinese roads. The arrival of the i8 is already hotly anticipated. Chinese car buyers seem willing to pay a fat premium for a hybrid car when the badge and package are right. The Lexus CT 200h for example is a great success but the Prius is a giant fail. The BMW-badge, the high tech, and the sporty credentials will most likely make the i8 a seller in China, and BMW will also launch the i3 city car.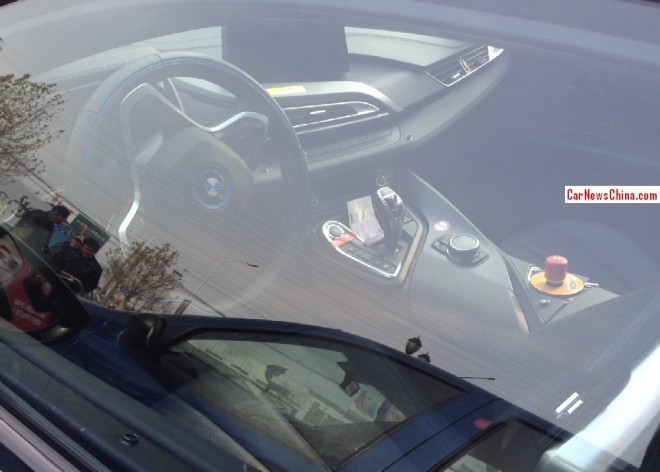 The BMW i8 is powered by a 1.5-liter three-cylinder turbocharged petrol engine mated to an electric motor, good for a combined output of 357hp and 570nm. Top speed will be limited to 250km/h and 0-100 will be gone in 4.9 seconds.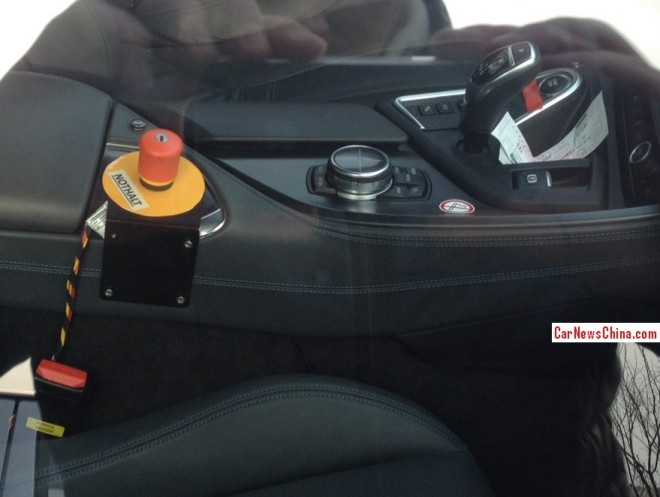 Note red emergency button, typical for test cars. Pressing it will switch off all electrical systems and thus the car. BMW apparently worries that test drivers forget about the function of the button so they wrote it down there: NOTHALT, meaning 'emergency stop'. No smoking in test car. No ash tray anyway. Function of red tape under start button still unclear.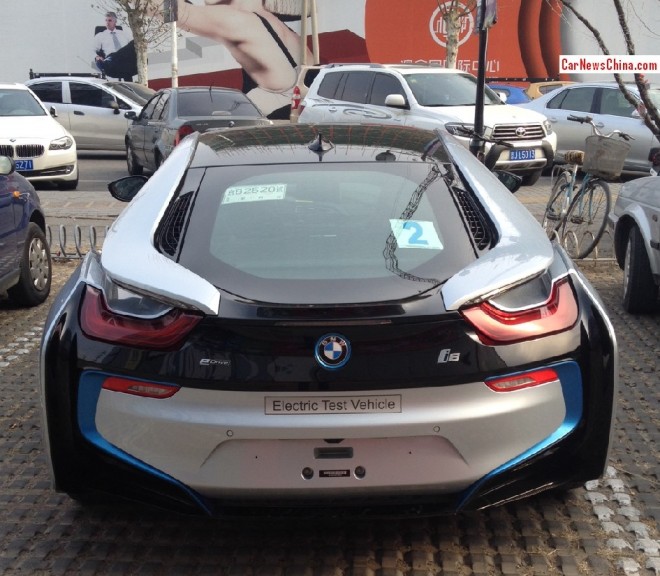 Temporarily license on the left behind window. Number 2 on the right indicates there is at least another i8 in town. The English identification as 'Electric Test Vehicle' won't impress many Chinese as they cannot read that.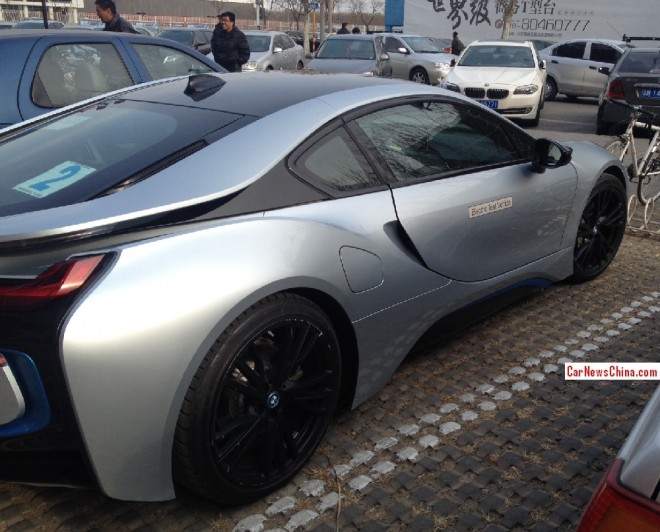 Vehicle loox very clean for a test car. Needs more dust to be cool!
---