New spy shots show that the Beijing Auto C50E is ready for the China car market. The Beijing Auto C50E will debut on the Beijing Auto Show in April and will be launched on the Chinese auto market around the same time. The C50E will be sold under the Senova/Shenbao brand name, and designation will likely be 'A150'.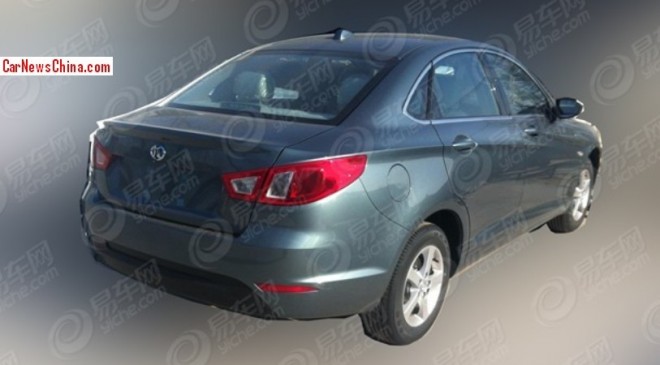 The C50E will be the second car under the Shenbao/Senova brand after the Shenbao D-Series that was launched in May.
The C50E will be powered by a Mitsubishi-sourced 1.5 with 113hp. Later on a 1.5 turbo with 163hp will be added to the line-up. Transmission: 5-speed manual or a CVT. Size: 4582/1794/1486mm, wheelbase is 2650mm.
Beijing Auto says the C50E is based on their new M-trix platform,which is based on the platform of the old Saab 9-3.  The Shenbao D-series is based on the platform of the old Saab 9-5. BAIC, the mother of Beijing Auto, bought both platforms from GM in 2009.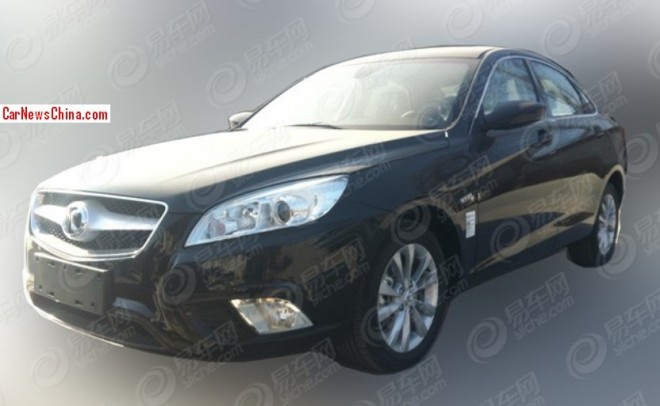 The C50E looks heavy at the front with a huge overhang, giant headlights, and a heavily chromed grille. Wheels very small again. Chinese automakers like to use small wheels as a cheap way to bring down fuel consumption, no matter it won't help comfort and looks horrible. The rear wheel particularly seems to swim in the arch.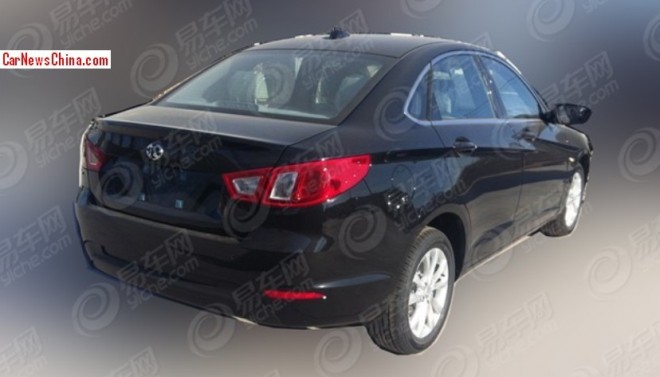 Check that rear wheel. Rear lights very large again but looking sharp.
---