The new Gonow GA Sedan will be launched on the China car market in February, and happily-yeah we have received a new set of pictures that show the Gonow GA Sedan in a much better light than the pics that were taken during the start-of-production ceremony.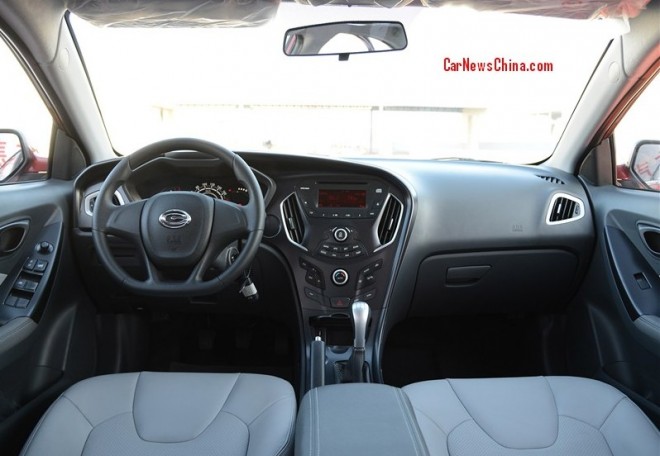 Flat-bottomed steering wheel for racing.
Gonow Auto is a subsidiary of Guangzhou Auto. The GA Sedan is a cheaper variant of the existing Guangzhou Auto Trumpchi GA3. Cars are similar for 99%, only the headlights, grille, and rear lights are different.
The Gonow GA Sedan will primarily be aimed at markets in second and third tier cities in China, leaving the first tier cities to Guanghzou Auto. Gonow and Guangzhou are also working on a cheap Gonow SUV based on the Guangzhou Auto GS5 that will be launched later this year.
The GA Sedan is powered by a 120hp 1.6 liter four-cylinder petrol engine mated to a five-speed manual.
Price for the Gonow GA Sedan will start around 65.000 yuan and and around 85.000 yuan. Price for the Trumpchi GA3 starts at 75.800 yuan and ends at 119.800 yuan.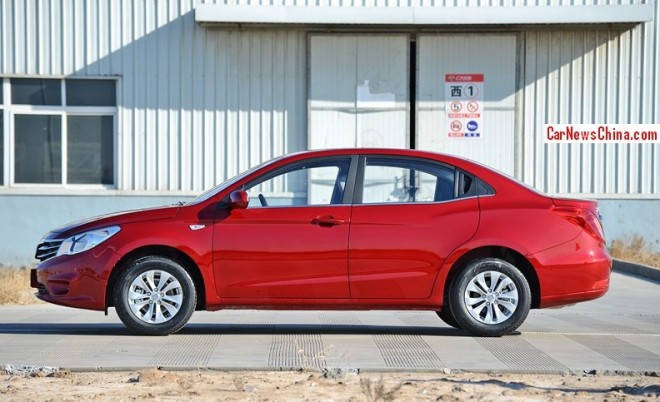 Tiny wheels are a cheap trick to limit fuel consumption. Not good for comfort and horrible for looks. But Chinese car makers will keep doing it until they finally manage to develop their own fuel-efficient modern engines.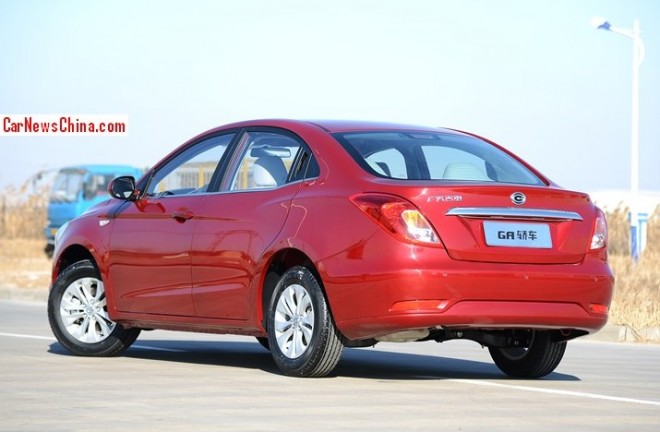 Note rear wheel swimming in its arch. It has as least 15 centimeter to the wheel arch.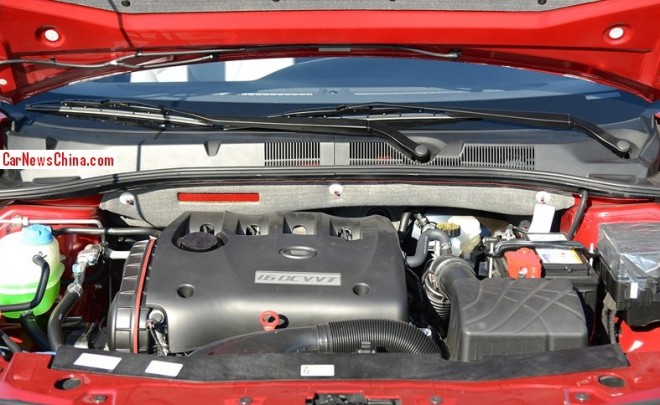 The 1.6. Stated fuel consumption is 5.7 liter per 100km.
---