The Citroen DS 5LS sedan has been spied in China for the first time. The 5LS is a new China-only Citroen DS sedan, based on the Citroen DS5 hatchback. The Citroen DS 5LS debuted in Paris in December. Debut in China is scheduled for the Beijing Auto Show in April and it will be launched on the China car market around the same time. This particular car is likely an early-production demo car for dealers, with a DS 5LS plate and the Chinese badge on the back.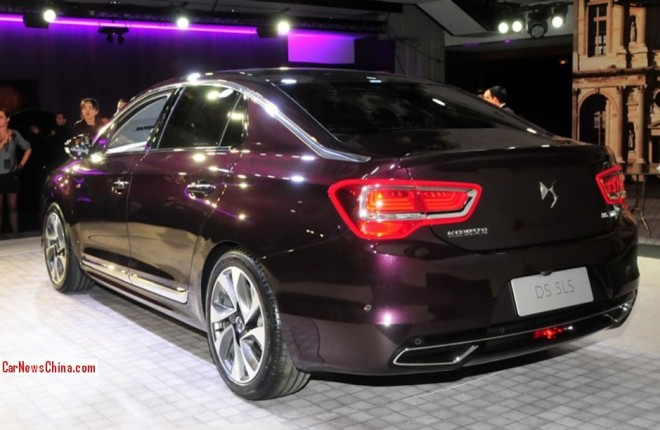 The DS 5LS at its debut in Paris. Note chrome strip running from the A-style to the boot. Bling-sensitive Chinese car buyers will appreciate. The Citroen DS 5LS will be made in China by the Changan-PSA joint venture that also makes the DS5 hatchback and will make many other DS-branded cars in the future. There are currently no plans to sell the Citroen DS 5LS anywhere else than in China.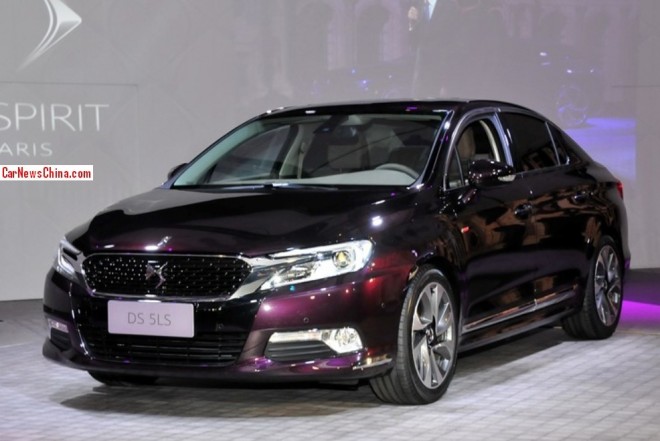 The DS 5LS will be available with three engines: 1.6T THP 160 with 163hp, 1.6T THP200 with 200hp, and the good old with 139hp. The 1.6 models will be mated to a six-speed automatic, the 1.8 will be mated 5-speed manual or a six-speed automatic. 4702x1840x1515mm, wheelbase is 2715mm.