A very clean and very rare 4th generation Honda Accord, Spotted in China on a car market in Beijing. The good Honda was in near-perfect shaped and clearly still used as a daily driver. The 4th generation Honda Accord was manufactured from 1989 until 1993 with a small facelift in 1991, this black car in Beijing is a facelifted example.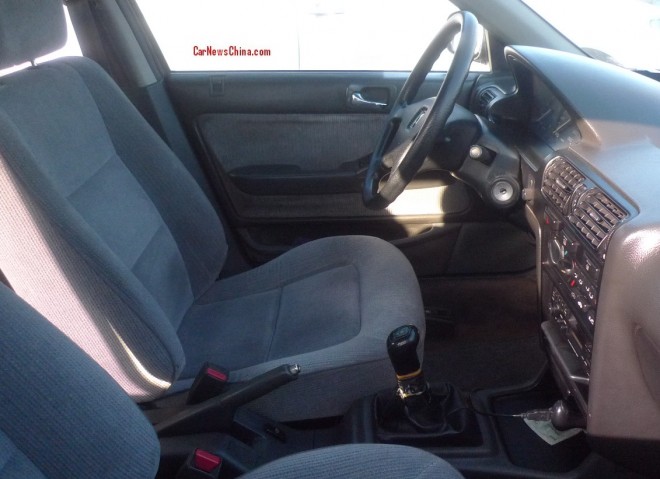 The interior was in very good shape as well. Everything seems original except for the gear lever which looks like an early 00's after market replacement. The 4th generation Honda Accord was available with 1.8, 2.0, and 2.2 liter 4-cylinder petrol powered engines. This particular car is a 2.0 which had an output of 135hp.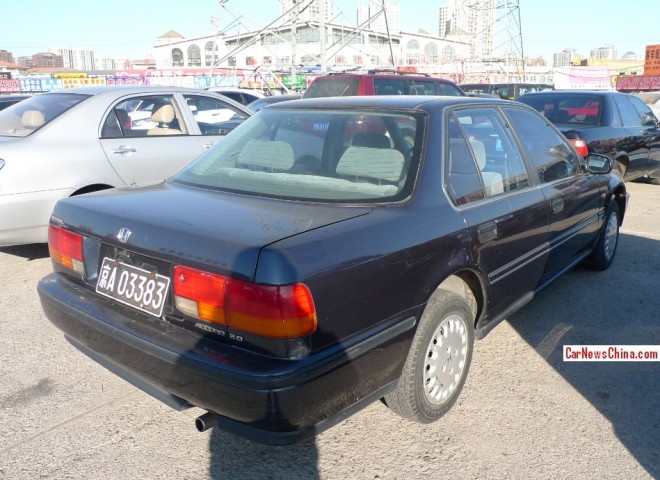 Wheel covers are correctly period. All badges still on the car. Paint looking crispy. The 4th generation Honda Accord was never exported to China and is therefore a very rare sight on Chinese roads. This Accord has black license plates indicating it once belonged to a foreign-funded company which were allowed to import their own cars in the 1980's and 1990's.
A great little Honda sedan, monument of the early 1990's, let's hope she rides the streets of the Capital for a long while more!
---