A very rare and very sporty Nissan Pulsar NX coupe, Spotted in China on the premises of the Beijing Classic Car Museum. The vehicle apparently belonged to a friend of the owner of the museum, it is not a part of the museum's collection. The second generation Nissan Pulsar 'N12' was manufactured from 1983 until 1987, it was never officially exported to China so how this particular Pulsar ended up in the Chinese capital is a mystery.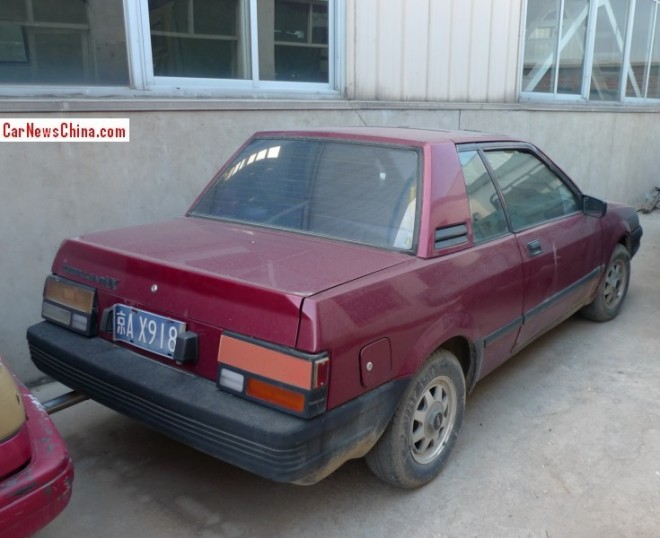 Narrow license plate and NX name tag indicate this Pulsar was originally exported to the United States. The license plate itself is as old as the car, so it arrived in China in the 1980's. The alloys are aftermarket and seem very vintage as well. The Pulsar coupe came with pup-up headlights and was the sportiest variant of the N12 Pulsar range which furthermore included a cabriolet, a 4-door sedan, a 3-door hatchback, and a 5-door hatchback.
The Pulsar was also rebadged as Alfa Romeo Arna for European markets, under a joint venture agreement between Nissan and Alfa Romeo that still shames Alfa fanboys. But why?, the Pulsar was a perfectly fine little car…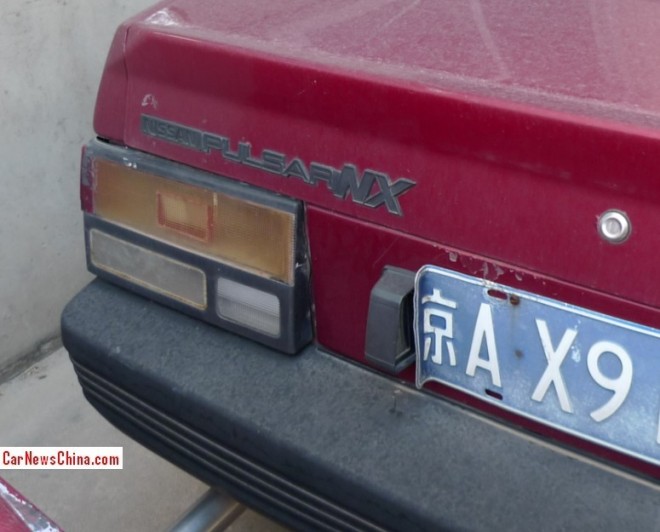 The Nissan Pulsar was available with various engine throughout its life. The U.S. spec Pulsar NX was powered by a E15ET 1.5 liter four-cylinder turbocharged petrol engine with an output of 113hp. The NX at the museum was is a surprisingly good shape. I didn't see any rust or broken parts. Dusty for sure but everything is dusty in Beijing. Let's hope this great Nissan will keep on rolling on the roads of the Capital for a long time coming.
---