An 80-year old man from the great city of Qingdao in Shandong Province in China has created a mini aircraft carrier from scratch, by hand. The ship is modeled after the Liaoning, China's first aircraft carrier. Mr. Wen Yu worked over a year on his masterpiece, and there is a lot more to be done.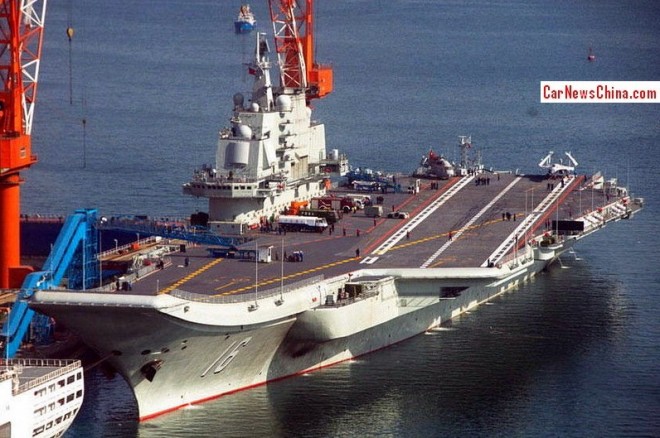 The real thing (wiki), seen here in the port of Dalian. Interestingly, the ship's current home port is none other than Qingdao. Wen thus didn't have to go far for his inspiration.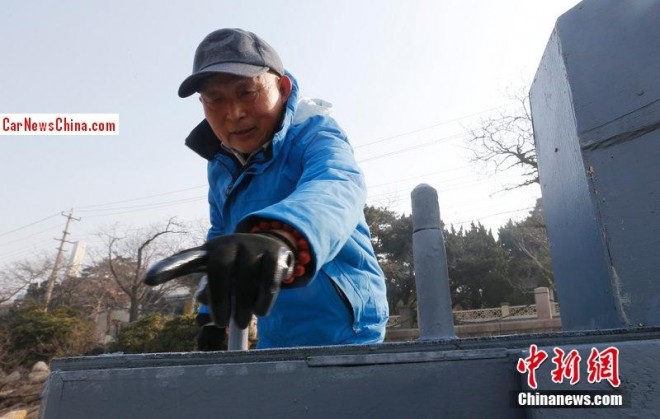 The model has a wooden structure and a metal body. Wen, a retired engineer, used bamboo poles to create the sloping front-flight deck and the sky jump. The vessel measures 12 meters long and 2 meters wide, scale is almost exactly 1:25. The real ship is just over 300 meters long.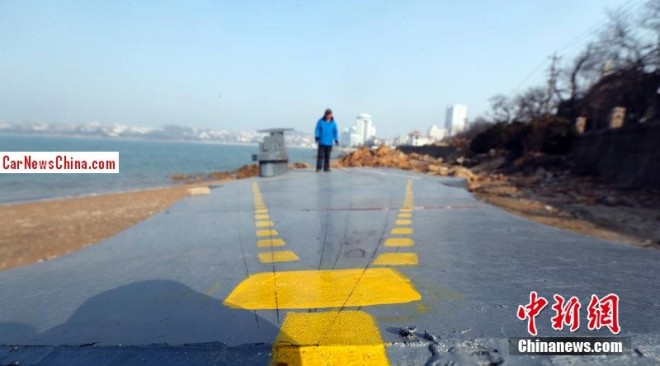 Wen on the giant flight deck. The carrier does not have an engine but can float. It is moored on a beach that is submerged at high-tide. Wen wants to make sure the body is water-tight before he installs the engine in a specially created space below the rear deck. Other things on his to-do-list are building a bunch of airplanes, installing the radar and weaponry, and paint the number '16' on the bow.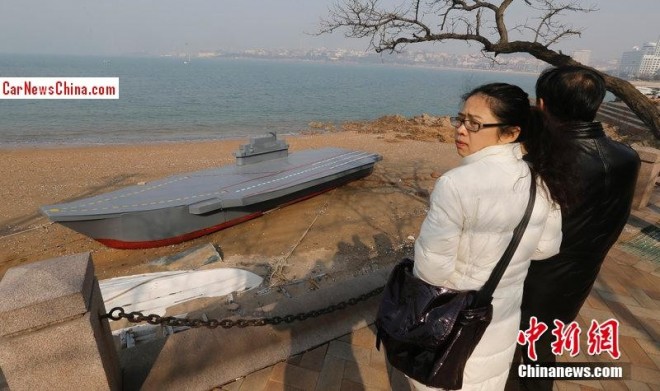 Local citizens looking at Wen's carrier, sitting on the beach and waiting for the waves to come.
---