The Beijing Auto E150 EV has been launched on the China car market. However, as for now it is only available in the wider Beijing area, home to about 20 million people. The Beijing Auto E150 EV is an electric vehicle based on the Beijing Auto E-Series.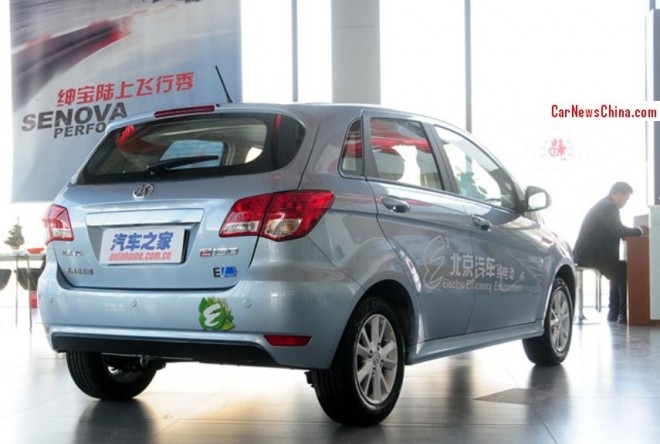 List price starts at 220.800 and ends at 230.800 yuan. Green-vehicle subsidies of central and local governments bring that down to a dealer price of 125.800 to 135.800 yuan ($20.300 – 22.000), a total subsidy of 95.000 yuan or 15.000 USD. Still, the E150 is very expensive compared to the standard petrol-powered variant which is priced from 58.800 to 87.800 yuan ($9500 – 14.000).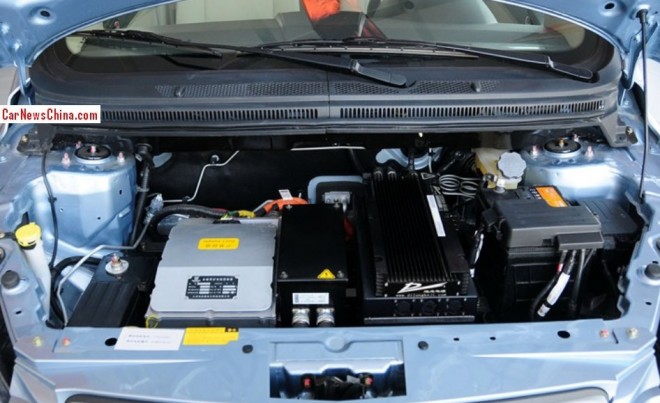 The Beijing Auto E150 EV is powered by an electric motor with an output of 61hp and 144nm, with the juice coming from a 25.6kwh lithium-ion battery. Top speed is 125km/h, range is 150km, and charging on 220V takes eight hours.