New spy shots of the upcoming Beijing Auto C60, showing a sleek sedan looking rather good in white. The Beijing Auto C60 will debut on the 2014 Beijing Auto Show next month and launch on the China car market in the second half of this year.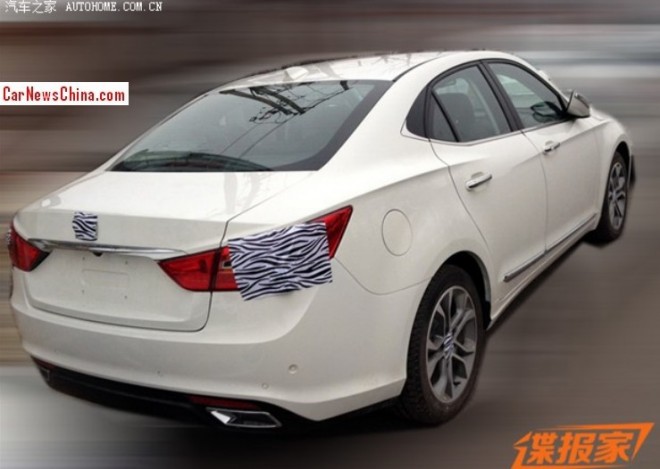 The C60 will be marketed under the new Shenbao/Senova brand, positioned between the upcoming Beijing Auto C50E and the Beijing Auto Shenbao D-Series.
The Beijing Auto C60 is based on the old Saab 9-3. Beijing Auto bought the rights to the Saab 9-3 and Saab 9-5 from GM in 2009, they also bought the rights to the Saab 2.0 turbo and 2.3 turbo. The C60 will be powered by a slightly tuned variant of the 2.0 turbo which will deliver 204hp and 280nm. Later on a 1.8 turbo with an output of 180hp and 240nm will join the line-up, this is a new engine developed by Beijing Auto. Price of the C60 will start around 120.000 yuan and end around 160.000 yuan.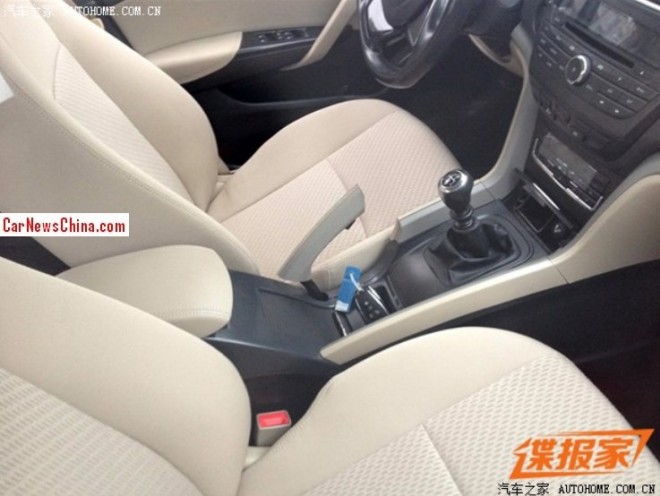 Manual gearbox here. Lots of buttons. Materials look all right.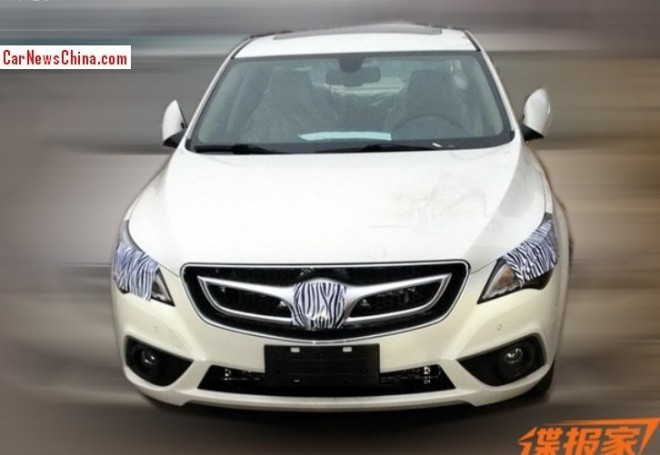 Large grille made to look smaller by central chrome ornament, similar to D-Series.