A very big, very black, and very beastly Hummer H2, Spotted in China in in the rain the great city of Zigong in Sichuan Province. The monster of a car is stretched by at least two meters and fitted with a third axle for a third set of wheels.  The H2 is further heated up by balloon tires, a bull bar, two extra lights on the bull bar, four extra lights on the bonnet, five extra lights on the roof, a four-bar roof rack,  side bars, and heightened suspension.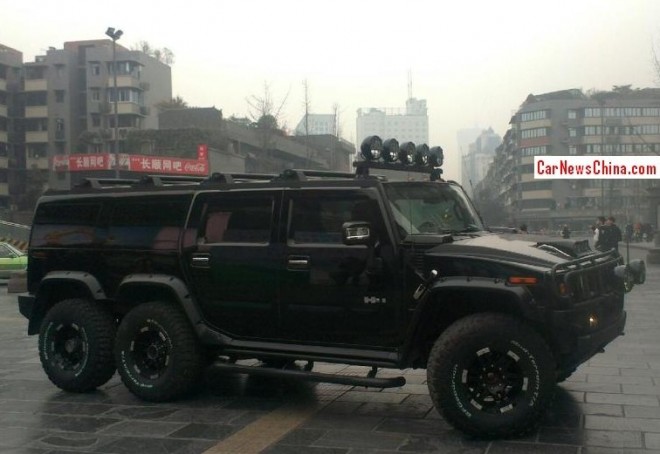 Sichuan us a very mountainous province and especially in the west rather remote. A vehicle like this Hummer thus makes sense for hunting pandas and such more. There are still a few hundred of the lazy animals living in the wild out there.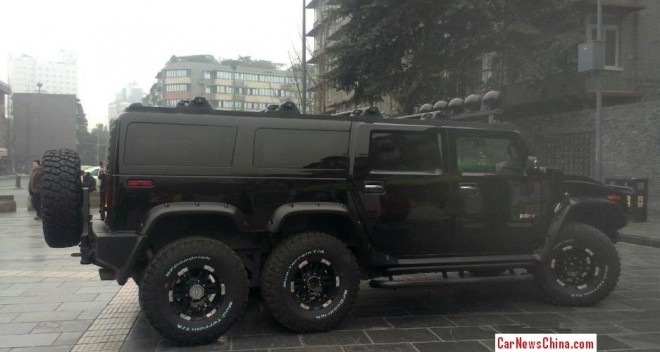 The Hummer brand is still very popular in China. GM really missed a big one here… Low-mileage H2 and H3 Hummers are still imported dealer-to-dealer from the United States, and sell for lots of money.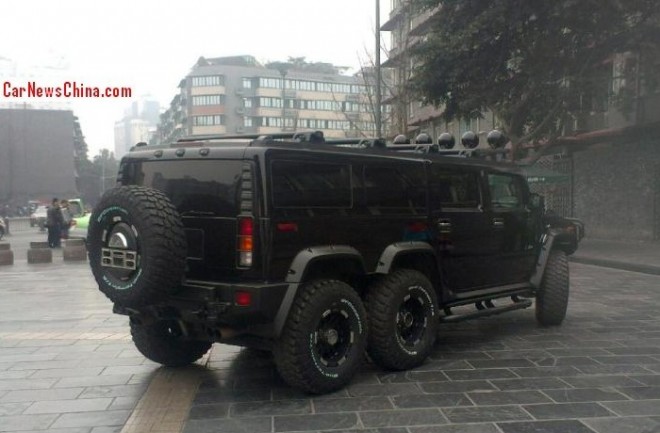 Now, back to the hills with that barge!