Hummer might be long dead but the famous American gas guzzlers are still very popular in China. All sorts of Hummer vehicles are imported as 'new' via the gray circuit, usually from American dealers on the US West Coast. Here we have just such an example, seen last week on the Guangzhou Auto Show. This Super Stretched Hummer H2 monstercar comes straight from California and costs 2.95 million yuan, or 473.000 USD.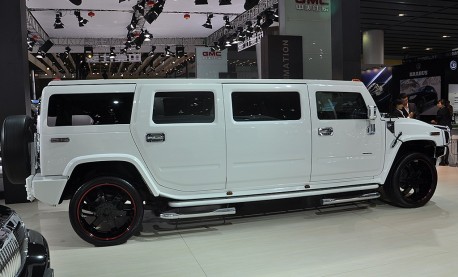 The H2 limousine was registered in the US in November 2009, the very last year the H2 was produced. Power comes from a 6.2 liter Vortec V8, good for a mighty 393hp. The vehicle is stretched by 1.2 meter in the middle, the conversion was done in the US. These days more and more Chinese companies are offering this sorta stretching but quality is not yet on par.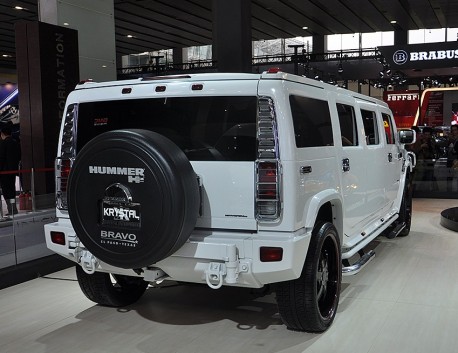 China is full with stretched Hummer vehicles, sometimes owned by rental companies but mostly used as private limousines, like for going to the office or the karaoke bar. A few examples: 6-wheel stretch, 8-wheel stretch, extreme stretch, 6-wheel extreme stretch, and another stretched.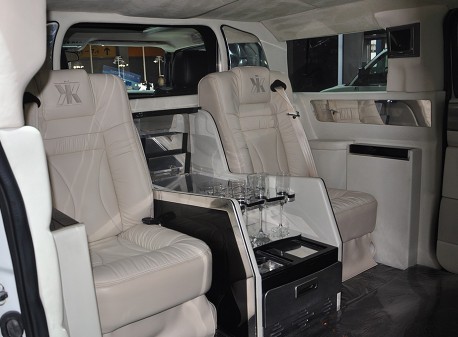 Four captain seats inside. Fridge. Flat screens. Hardcore audio system. Thick carpet so the babe won't hurt her knees. Ash trays all over (very important for China). A very compelling package, but I'd rather have some more fancy colors inside, a bit more silver & gold. Damn!, I am rich, I wanna show off! Beige seats with brown carpets, not good…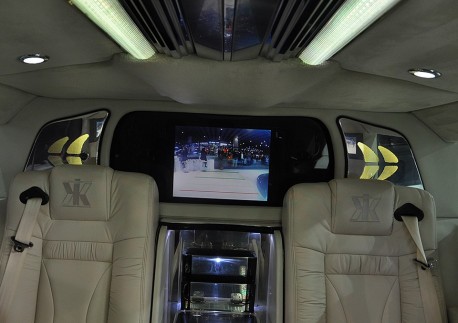 Table tennis live on CCTV5!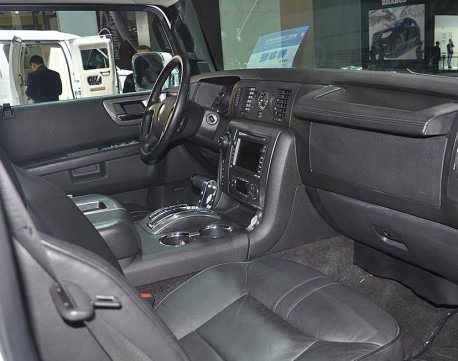 More gray stuff in here. Passenger seats loox slightly used, I guess some Californian forgot to clean it up. Anyway, rich Chinese buyers don't care what's up front.