Spectacular spy shots of the BMW i8 and BMW M4 testing in China, seen on a country road in suburban Beijing. The BMW i8 will be launched on the China car market in the second quarter so BMW wants to make sure it behaves well on Chinese roads. Same goes for the BMW M4 which will have its China-debut on the Beijing Auto Show next month and will be launched on the Chinese auto market in the second half of this year.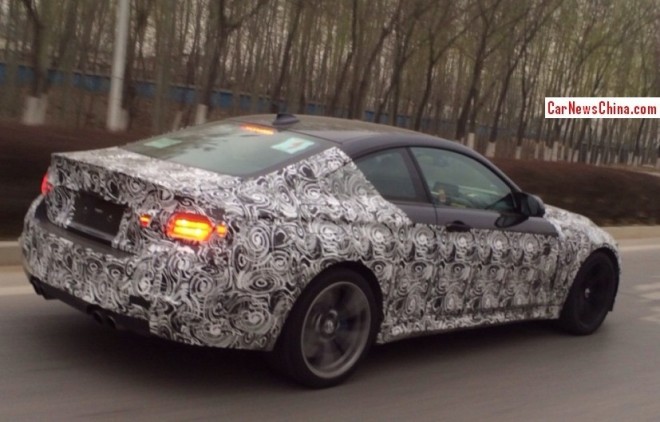 The BMW M4 is powered by a turbocharged 3.0-liter inline six-cylinder engine with 425hp. The M-Series are very popular in China and BMW expects the Chinese market to become the largest M-market in the world. The old M3 was selling exceptionally well and the M6, X5M, and X6M are hot sellers as well. The only dissonant is the M5 sedan which is just not looking fast enough for Chinese car buyers who want to impress friends and family.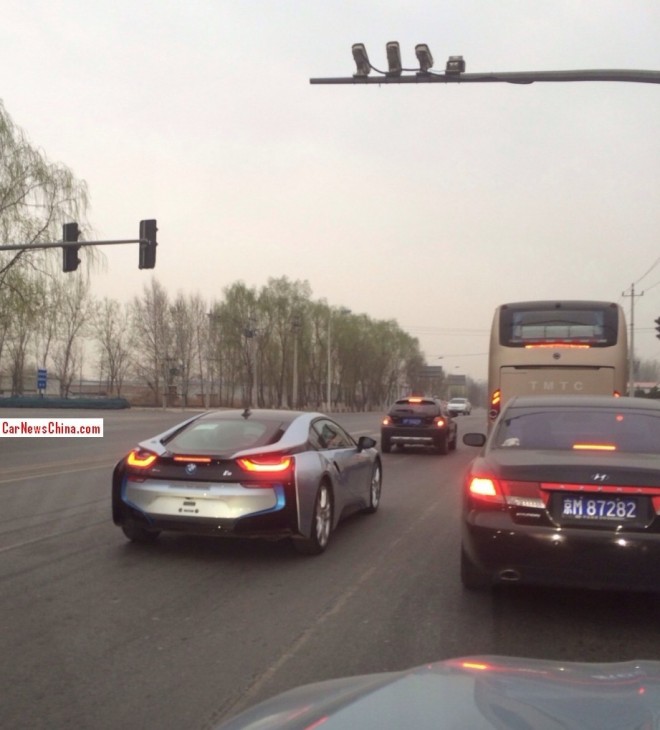 Note license plate of Hyundai Azera on the right.
The arrival of the i8 is already hotly anticipated. Chinese car buyers seem willing to pay a fat premium for a hybrid car when the badge and package are right. The Lexus CT 200h for example is a great success but the Prius is a giant fail. The BMW-badge, the high tech, and the sporty credentials will most likely make the i8 a seller in China, and BMW will also launch the i3 city car.
The BMW i8 is powered by a 1.5-liter three-cylinder turbocharged petrol engine mated to an electric motor, good for a combined output of 357hp and 570nm. Top speed will be limited to 250km/h and 0-100 will be gone in 4.9 seconds.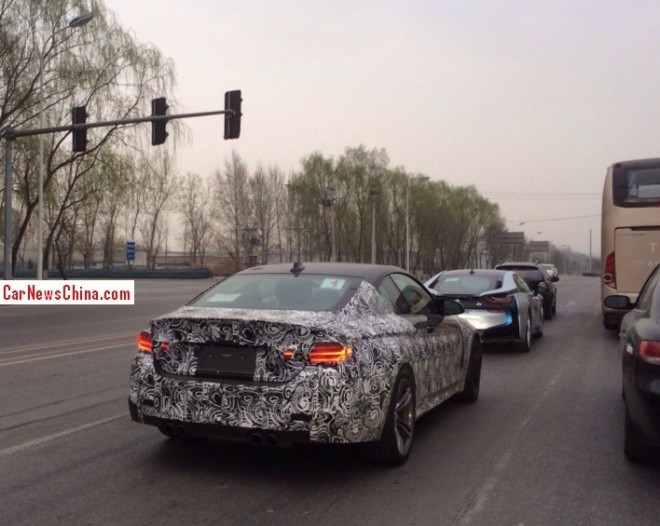 The big car got more power…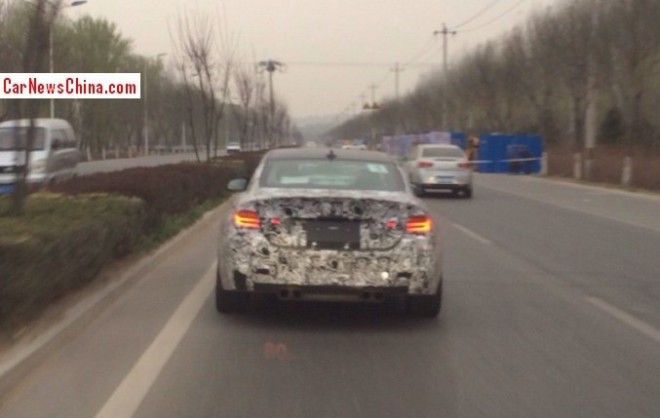 … and more exhaust pipes.