A very speedy BMW 5Li, Spotted in China in the great city of Suzhou in Jiangsu Province by Reader Pinut187, thank you for the pictures! The good Bimmer is painted in a blinding kinda silver and made to look like a very hot BMW M60 M5 with an Alpina body kit. Best feature are the four giant air vents in the bonnet that are almost taking up one third of all available space.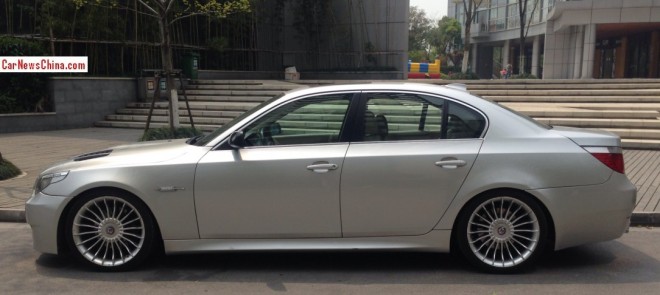 Alloys could be real Alpina or a Chinese copy. Longer roof line betray the vehicle's Chinese origins. Either way and how, the total package loox rather good and rather fast. The BMW 5Li was a China-only stretched variant of the BMW E60, manufactured in China by the Brilliance-BMW joint venture.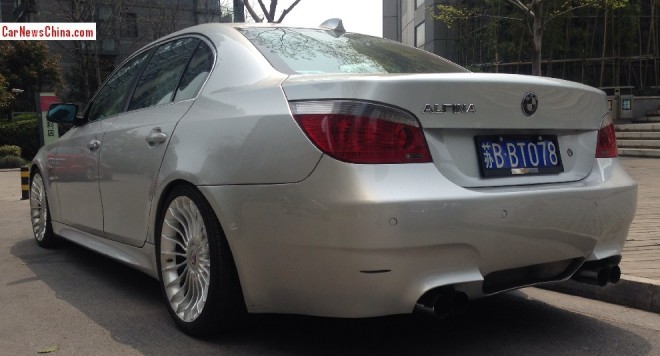 The creative maker of this BMW was possibly trying to imitate the Alpina B5S, which however was based on the E60 550i and not on the E60 M5.Alpina badges are available on every parts market, starting at some 50 yuan for a good one.
The BMW 5Li was a very popular executive sedan, available in 520Li, 523Li, 525Li, and 530Li trims. Time now, for our famous China China-made Brilliance-BMW E60 5-Series Collection™: matte black, shiny blue, baby blue, and Pink.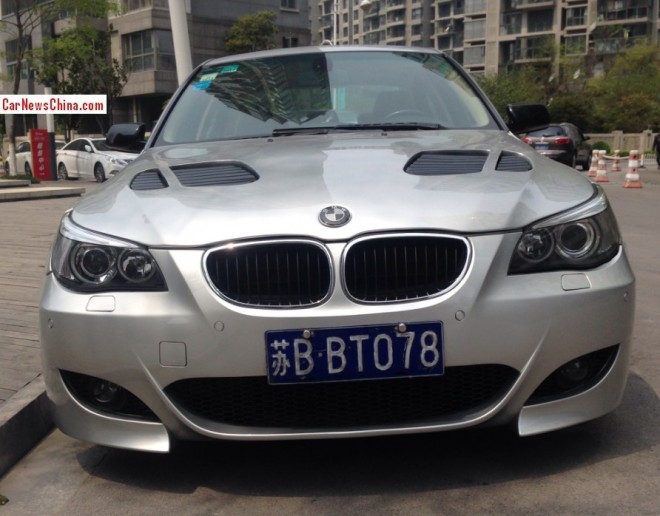 Air vents yeah! Big • Bad BMW.