A very badass BMW 525Li, Spotted in China near the Wangfujing shopping street in Beijing. The good Bimmer has been wrapped in a matte black wrap neatly covering the bumpers, mirrors and door handles. The chrome around the windows and grille provides a perfect contrast.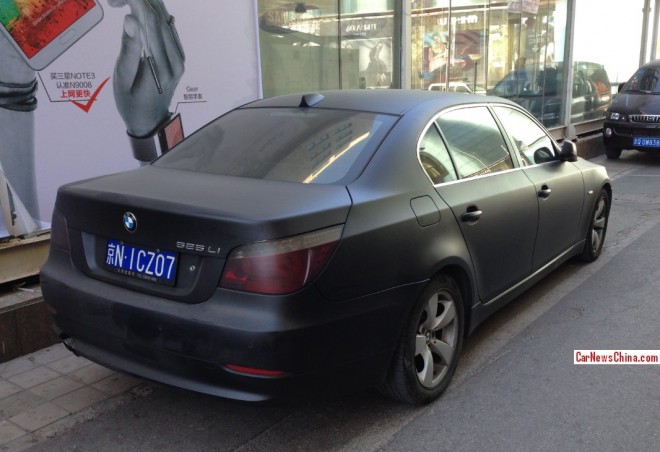 Windows are slightly tinted but not too much. Alloys are standard examples. Gold would have been good! The E60 BMW 5Li was manufactured in China by the Brilliance-BMW joint venture. It was stretched by 12 centimeters in the middle for more space in the back. The 525Li was powered by a 2.5 liter six-in-line with 215hp and 270nm.
Time now, for our Famous China-BMW 5-Series Collection™: shiny blue, Pink, bit Pink, police car, psycho purple, baby blue E60, confused 535Li, E34 lowrider, E34 540i, E34 540i no.2,and a 523Li police car.
---