The brand new Chinese Chevrolet Cruze debuted today at the Beijing Auto Show. Chevrolet had only one vehicle on display, with darkened windows, indicating production won't start very soon. The car was called 'New Cruze' to differ this Cruze with the current Cruze, which will continue in China, and soon receive a facelift.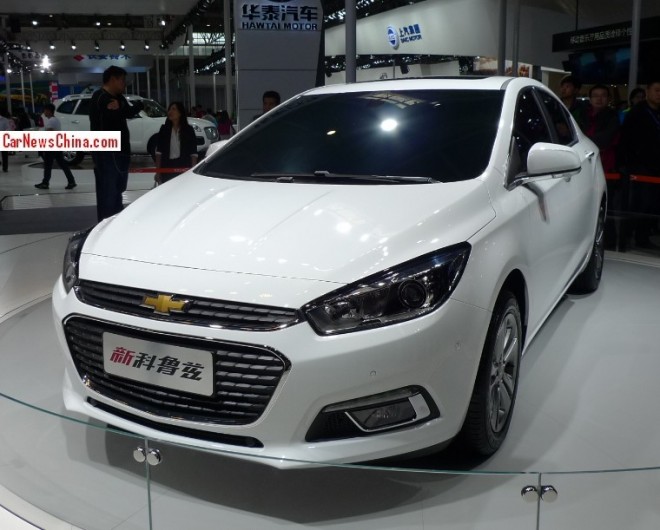 The Chinese New Cruze is an entirely different car than 2015 Chevrolet Cruze for North America that debuted last week on the New York Auto Show. The Chinese Cruze is a more premium-orientated vehicle that will compete with vehicles such as the upcoming Ford Escort, Kia K4, the Hyundai Mistra, the Volkswagen Sagitar, the Citroen C4L and Honda Crider. Price will start around 120.000 yuan and end around 160.000 yuan.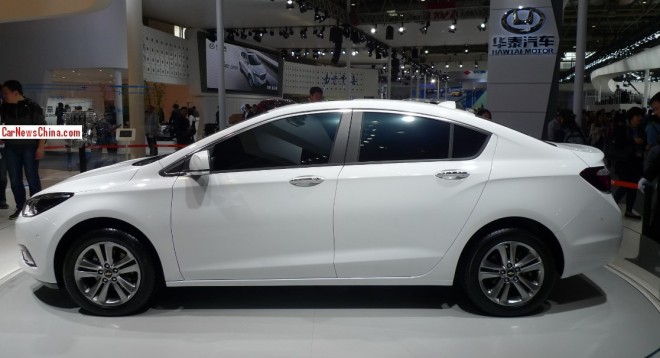 Size: 4567mm/1786mm/1454mm,wheelbase is 2662mm. Engines: 1.5 with 112hp and 146nm mated to a five-speed manual or a six-speed automatic, and a 1.4 turbo with 148hp and 235nm mated to a six-speed manual or a seven-speed DSG.
The China-only 2015 Chevrolet Cruze will manufactured in China by the Shanghai-GM joint venture. Launch on the Chinese car market is expected late this year.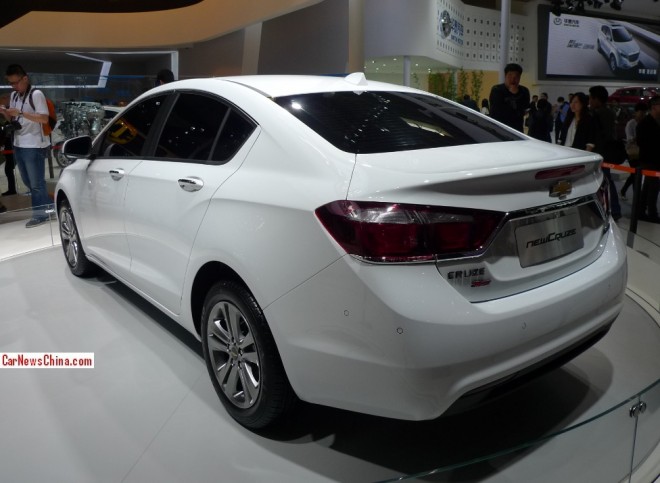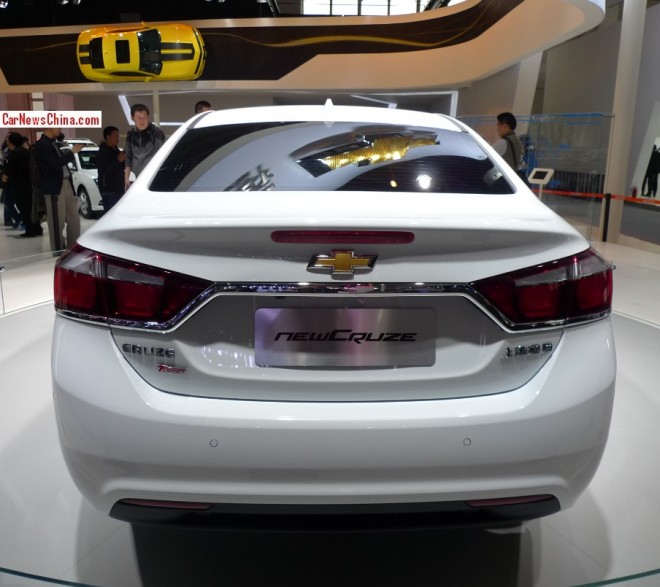 ---