The Bugatti Veyron Grand Sport Vitesse Black Bess debuted on the 2014 Beijing Auto Show. The Black Bess is the fifth car in the Bugatti Veyron Legend Series, named after the famous 1912 Bugatti Type 18 'Black Bess' race car. Bugatti will make three units of the Black Bess, and around-around we heard one has been sold to a wealthy Chinese supercar collector for 28 million yuan or 4.4 million USD.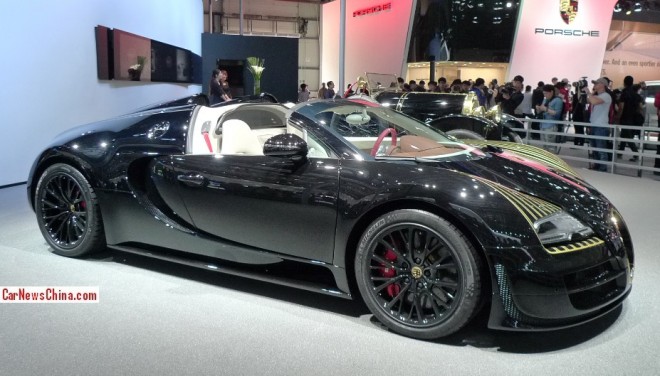 Black Bess is dressed up with bespoke black paint, real-gold striping and detailing, red brake pads, matte black alloys, red safety belts (cool), a red steering wheel (cool), a white leather interior, gold detailing in the interior, Black Bess artwork on the door panels and door sills, and several Black Bess Badges.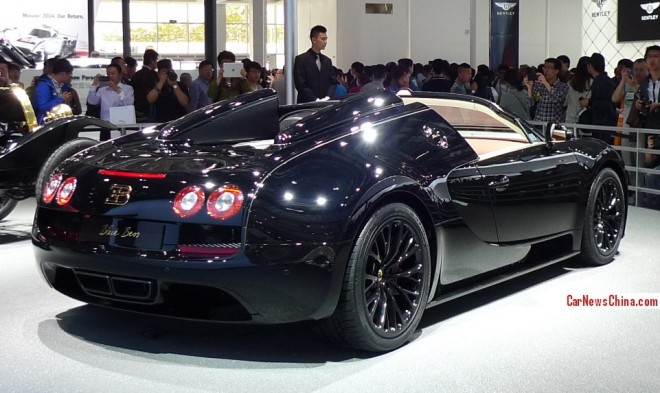 Even after all those years the Veyron is still a mighty impressive machine. The Grand Sport is powered by an eight liter 16-cylinder quad-turbo monster engine, good for 1200hp and 1500nm. Top speed is 410km/ and combined fuel consumption 23.1 liter per 100 kilometer.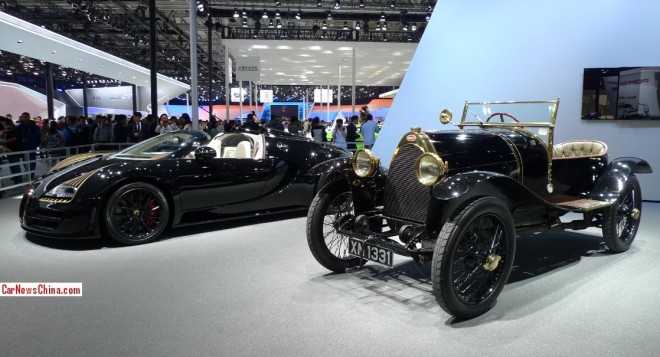 With the old Black Bess, powered by a 5.0 liter inline-four with 100hp. Came with a lot of shiny stuff too.
---