This is the Bugatti Veyron L'Or Style Vitesse, an extremely rare supercar Spotted in China in the great city of Shanghai. It is the third time we met this monster after two sightings in August last year. The Veyron L'Or Style Vitesse is a somewhat odd car, basically a standard Vitesse with a paint style inspired by the one-off Veyron L'Or Blanc.
There are, as far as we know, four factory-official Bugatti Veyron L'Or Style Vitesse in the world: this black-red one in Shanghai (owned by a super hip man), a white-blue car in Shanghai as well, another black-red one in San Diego, and a black-white example in Monaco.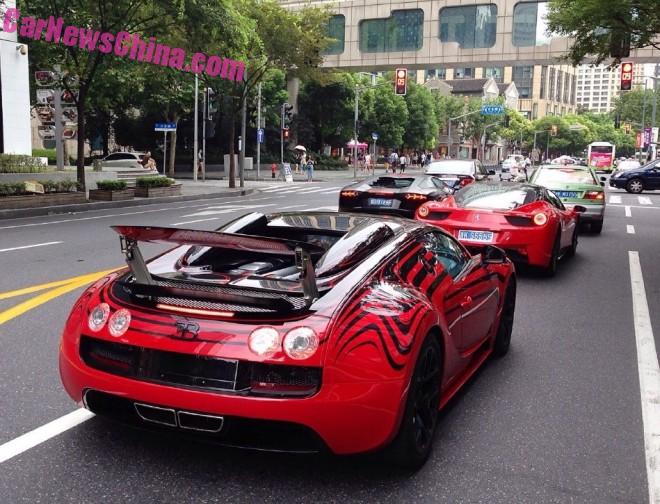 The Bugatti Veyron 16.4 L'Or Style Super Sport is powered by a quad-turbocharged 8.0 liter W16 with 1200 hp and 1500nm, good for a 375km/h top speed and a 0-100 in 2.6 seconds. No word on price but exclusive Bugatti's are notoriously expensive. When new, a base Veyron started at 24.5 million yuan or 3.88 million USD. The brilliant L'Or Style did likely at least 30 million.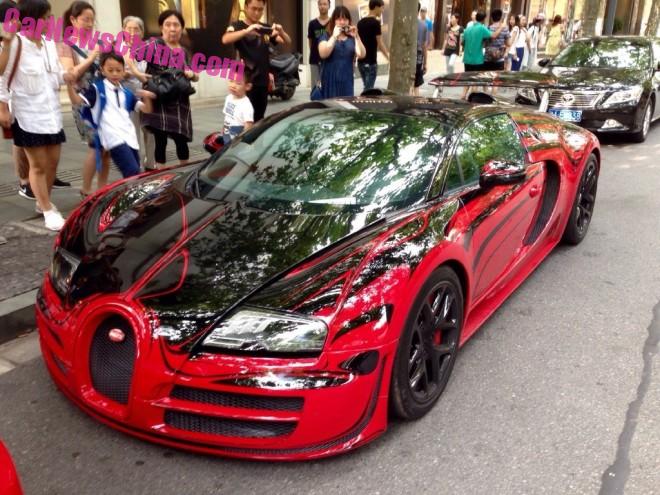 Later on the vehicle was caught again when parked, admired by locals and enthusiasts alike. Look at that paint job with that red line seemingly dancing over the bonnet!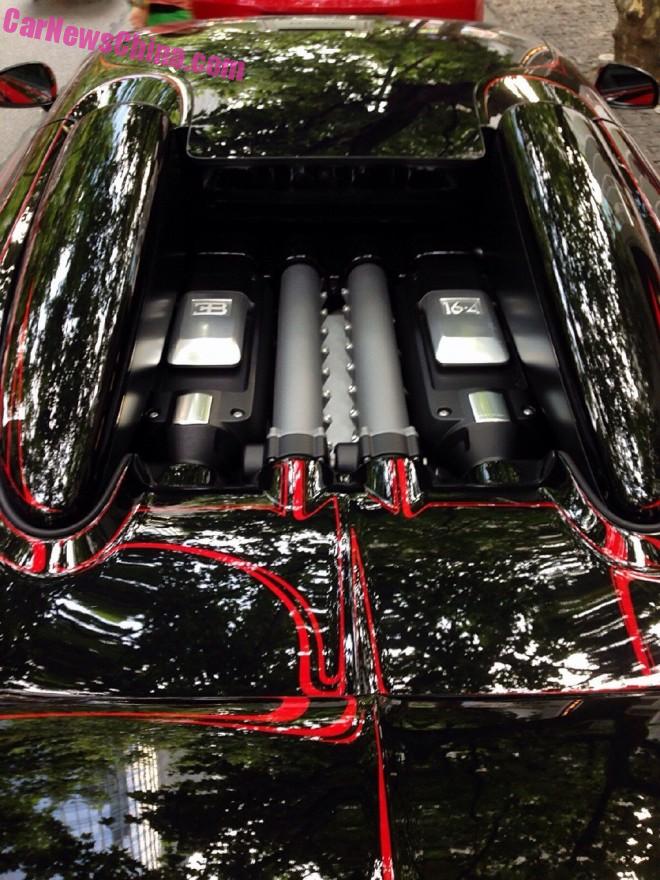 Power.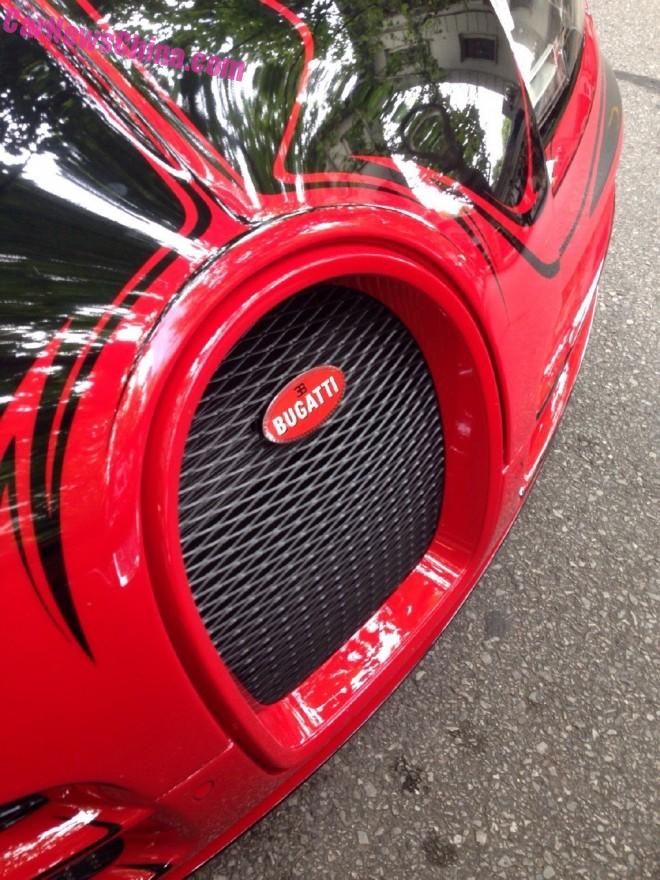 An all red grille matching the red Bugatti badge.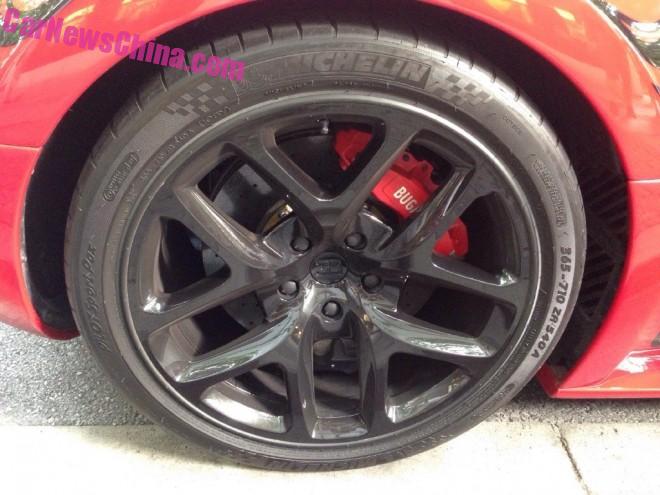 Brake calipers in red as well, alloys in matte black.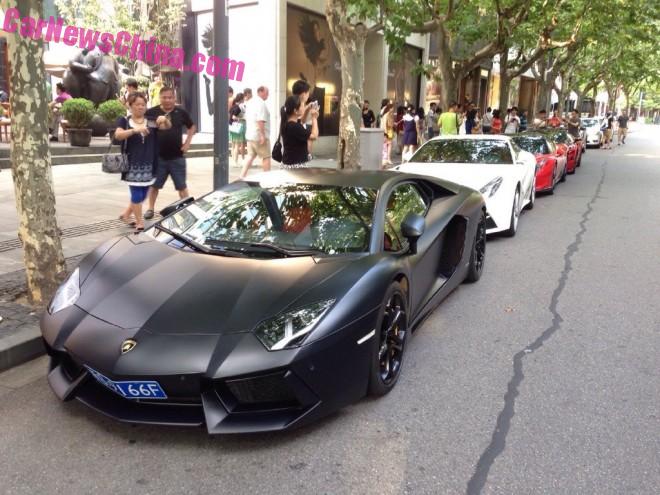 With a Lamborghini Aventador, a Ferrari F12berlinetta, and a Ferrari 458. Nice cars and all, but the Bug' will eat 'em for breakfast.