A super sonic Bugatti Veyron Grand Sport Vitesse supercar, Spotted in China in the great city of Shanghai by Reader Antoine Chalendard, thank you for the pictures! It appears to be a standard car, which are almost rarer than the one billion special editions of it, although 'standard' is a relative thing when talking Bugs.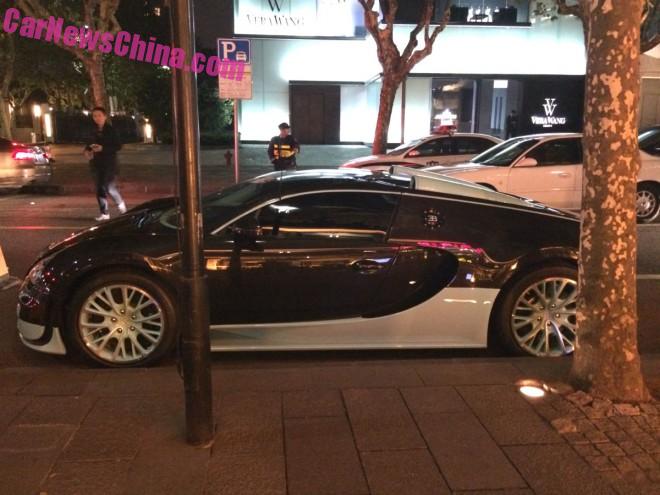 The Vitesse is painted in an interesting black and mint green color scheme. The mint green parts are: the lower part of the body, the alloys, the front spoiler, a line around the grille, a line running in front of the windscreen, a line running from the bottom of the A-pillar to the roof and then to the back, the entire rear bumper, the Bugatti badge on the fuel cab, the six screws of the fuel cab, and the air ducts.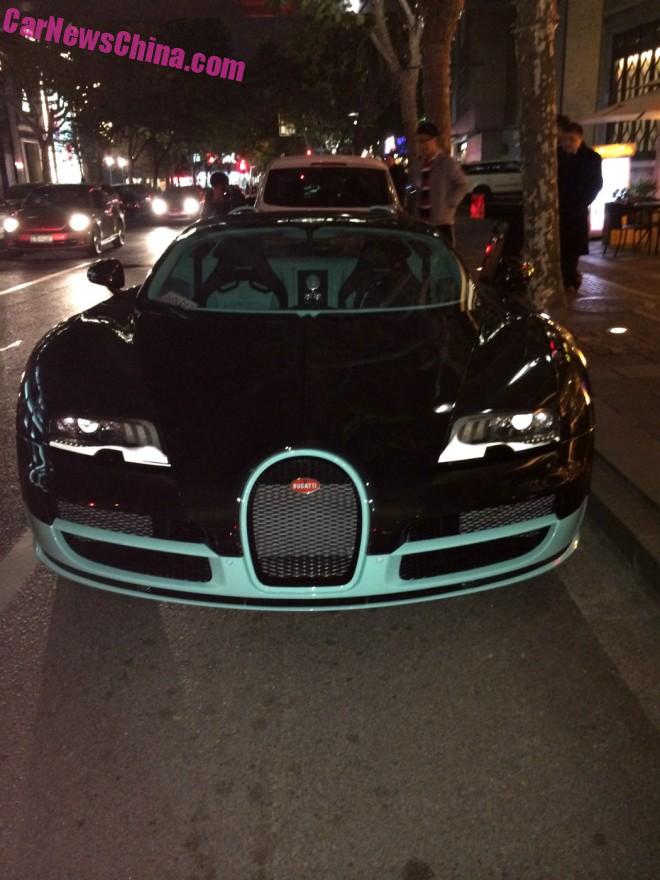 The theme continues inside, with the seats in black and mint green, and most other areas in mint green. Not too flashy, but still striking.
The Bugatti Veyron 16.4 Grand Sport Vitesse was manufactured from 2011 until 2015.  Power comes from the same monster of an engine as in the Veyron 16.4 Super Sport; a quad-turbocharged 8.0 liter W16 with 1200 hp and 1500nm, good for a 375km/h top speed and a 0-100 in 2.6 seconds.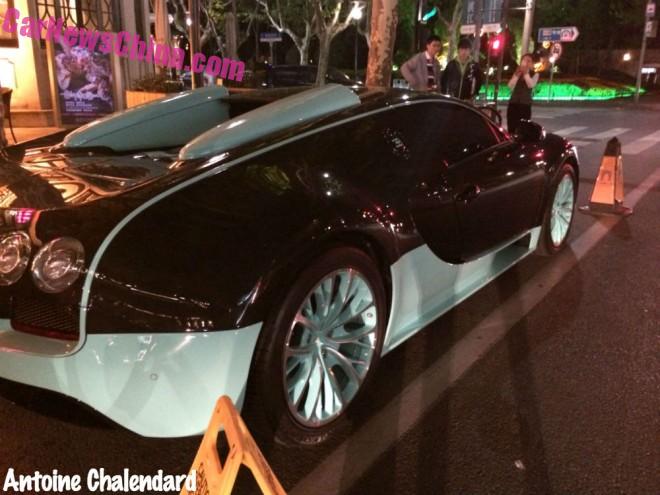 White rear lights match nicely with black and mint green. Line from A to back the most striking element of the car's design. An absolute beauty.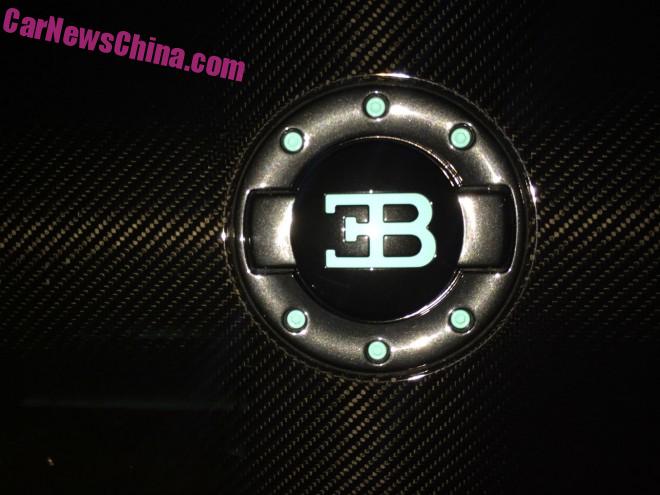 Carbon fiber alarm!, with a work of art for the fuel cab.